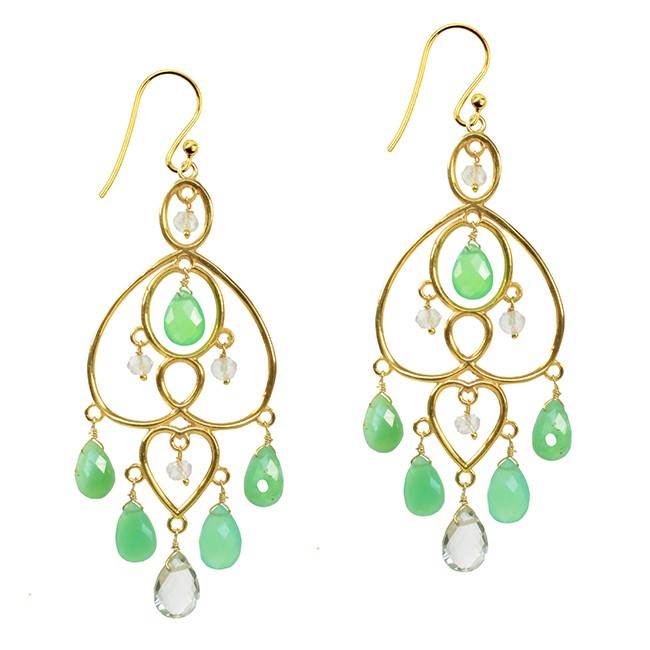 Amelie Chandelier Earrings Green Amethyst Chrysoprase
A romantic chandelier earring. These pretty Amelie earrings are gold plated silver set with Green Amethyst and Chrysoprase stones will add a touch of romantic glamour. Perfect to dress up a casual look or wear with LBD for a touch of colour.
Total drop 6cm.
All our jewellery comes gift wrapped in our SuShilla Jewellery box and tied with pretty ribbon.
See the rest of the collection here.
In stock
Product Description
Chandelier Earrings with green gem stones, Chrysoprase and Green Amethyst.
Read more about Sushilla's Chandelier Earrings here .