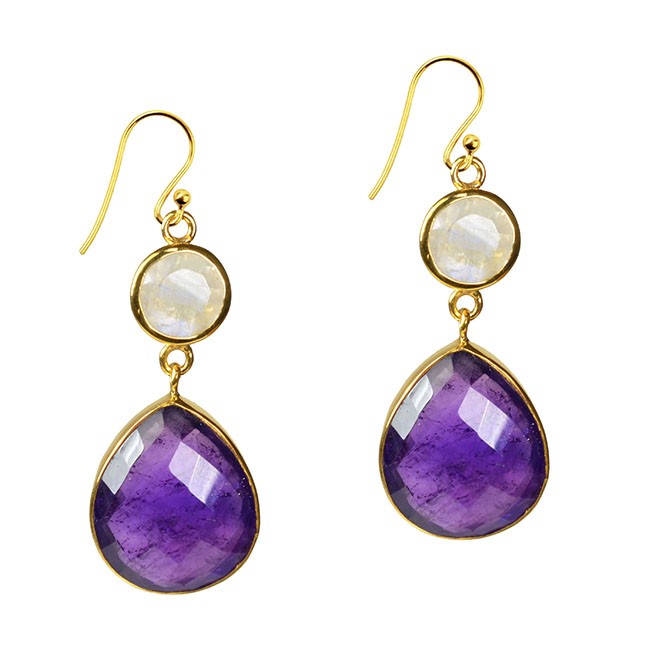 Portia Earrings Amethyst Moonstone
These stunning drop earrings are perfect for adding a touch of glamour to any outfit. The rich colour of the Amethyst compliments the subtle blue fire of the Moonstone. These stones are faceted and set in Silver and then gold plated.
Length of earrings : 4cm
Width at widest point : 2cm
All our Jewellery comes gift wrapped in our SuShilla Jewellery box and tied with pretty ribbon. Your order will be dispatched within 2 working days.
View more jewellery from the Portia collection.
Out of stock