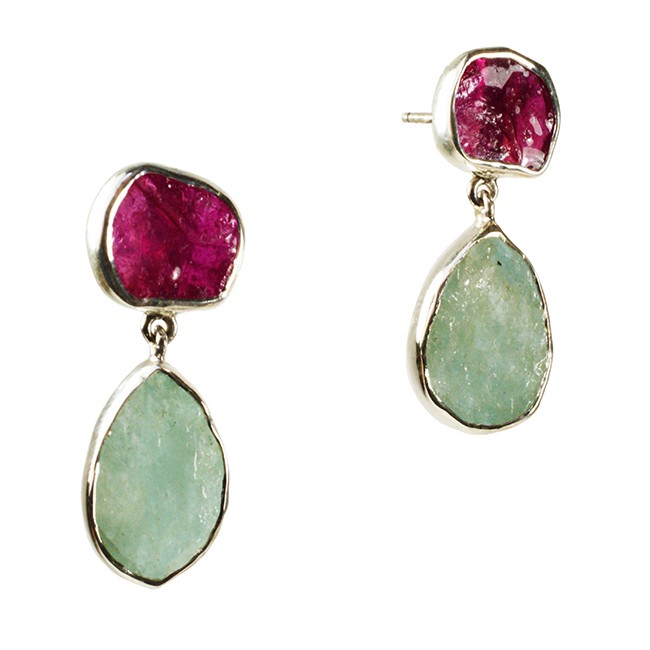 Tallulah Earrings Silver Ruby Aquamarine
The Tallulah silver earrings feature two rough cut semi precious stones. These Ruby and Aquamarine earrings are as popular today as they were when they launched 2 years ago. They have featured in The Telegraph's "Stella Loves".
Each stone is hand picked by Sushilla, the nature of the rough cut gem stones, means that each pair will vary slightly. Ensuring you are wearing a unique piece of jewellery.
Total length 3cm.
All our Jewellery comes gift wrapped in our SuShilla Jewellery box and tied with pretty ribbon. Your order will be dispatched within 2 working days.
View more jewellery from the Tallulah Earrings collection.
Product Description
An unusual and unique pair of Designer earrings from Sushilla.
Rough cut Aquamarine and Ruby Gem stones.