Love for coloured stones Apatite. Apatite can be found in a number of colours including blues, green, pink and purple. It has become popular in part because it resembles the far more expensive Paraiba tourmaline. In fact it's name comes from the Greek απαταω meaning to 'trick' 'beguile' and deceive!
But to my mind, the vibrant sea blues and greens of Apatite are an innocent joy to work with.
We have used this colourful stone both faceted and in it's rough organic state.
Tallulah Collar Apatite
This Tallulah Collar shows the wonderful depth of colour in this stone.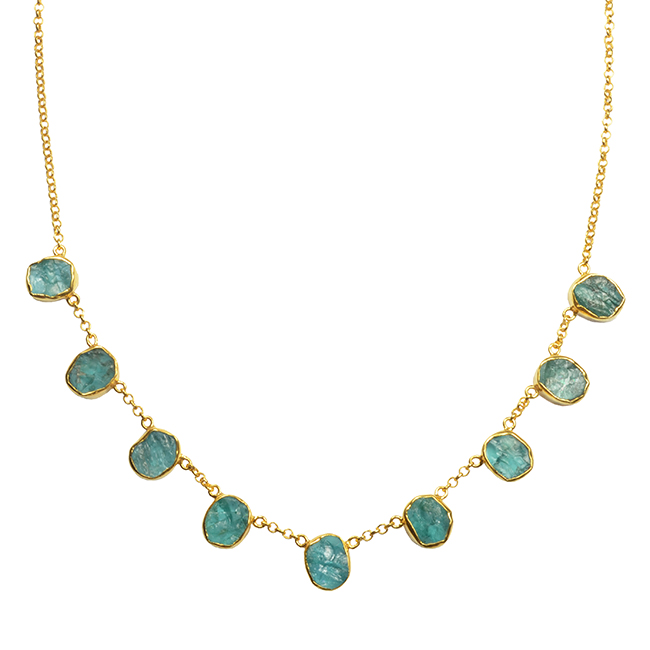 Amelie Earrings Apatite Iolite
Apatite works well with other coloured stones; here we have added smart Iolite to contrast with this playful blue stone.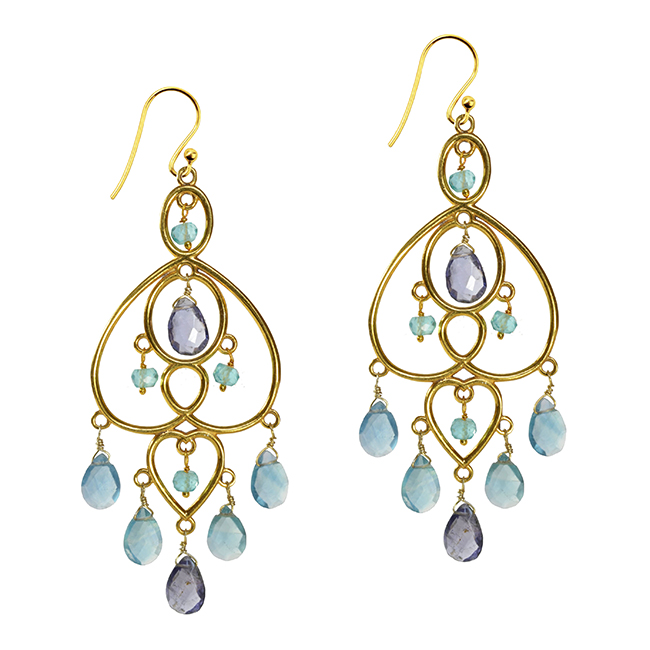 Clara Earrings in Apatite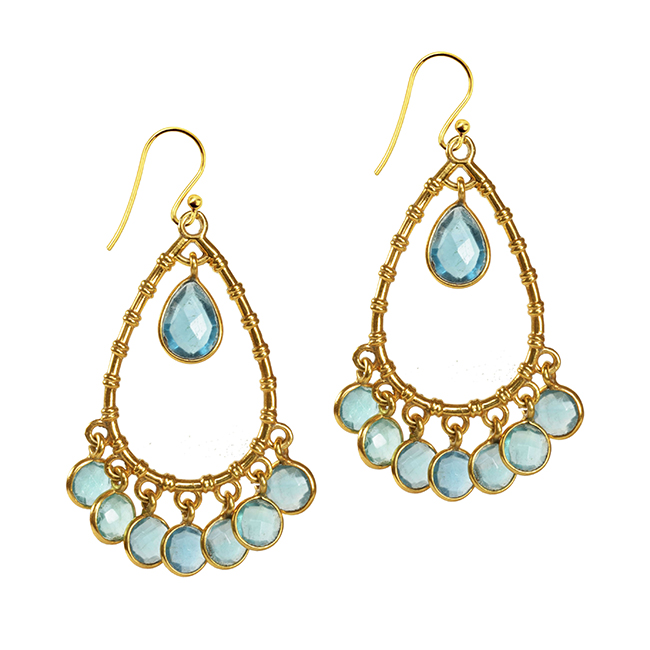 Now for a couple of interesting facts about Apatite, did you know it is used in the manufacture of fertiliser – it's a source of phosphorus! Now that doesn't sound very glamours does it?
More to my liking is that it is a 'deeply spiritual stone with a cleansing influence on one's aura.'
If you would like to see more of our jewels using Apatite take a look here.