See what's new in Chrysoprase jewellery from SuShilla. Chrysoprase is a wonderfully versatile semi precious stone. The green colours range from subtle and pale through to a strong vibrant green. For a splash of striking colour we have these Talitha earrings: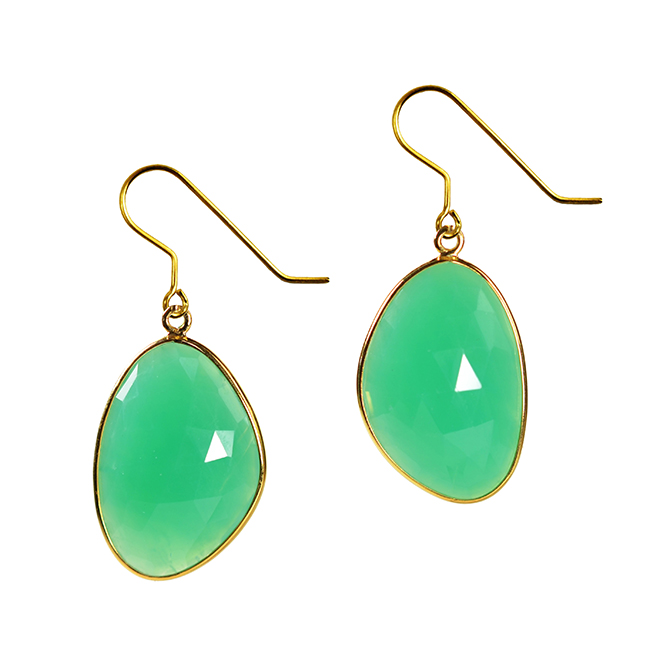 These rose cut Chrysoprase earrings although large enough to add a statement to any outfit are light enough in weight to wear comfortably.The colour of Chrysoprase also works well with other semi precious stones. We think mixing this stone with the soft pink of this Sapphire stone works well.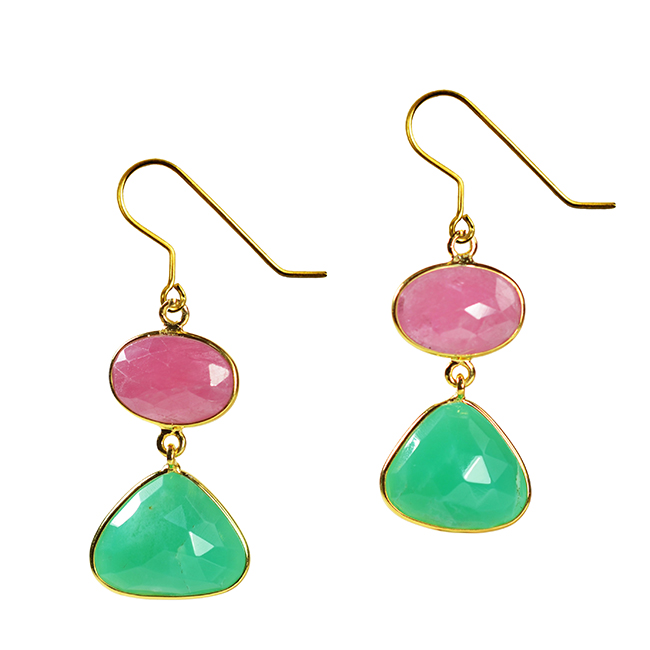 Maybe for a smarter after dark look, we have Chrysoprase with Black Spinel set in gold.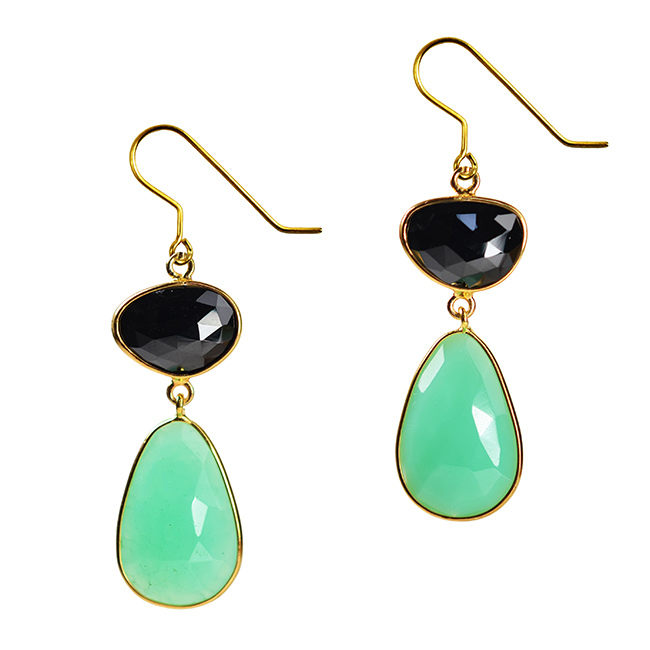 We have also added Chrysoprase to our new collection of Chandelier earring Amelie . Here we have contrasted the deep green of Chrysoprase with the clear, pale green Amethyst. These pretty greens work well with the gold plated finish.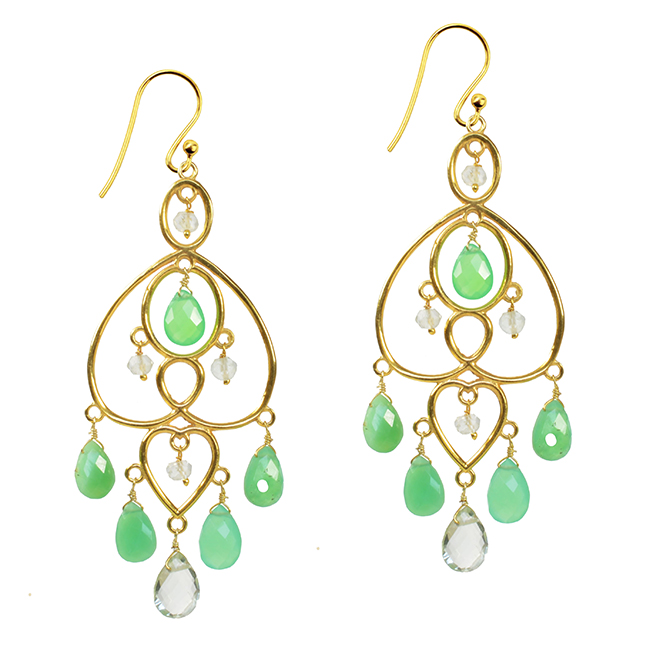 This Talitha Chrysoprase Necklace features 4 beautiful subtle green stones.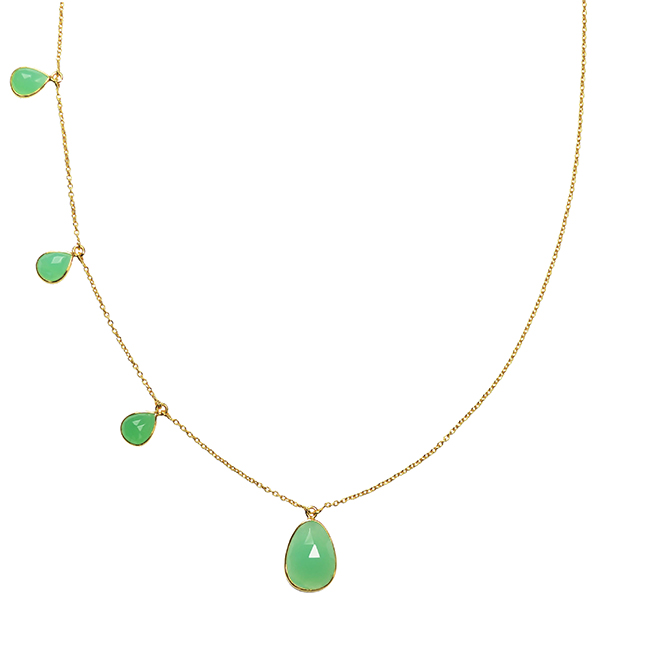 See more pieces in Chrysoprase.
Related blog post.