Chandelier Earrings featuring coloured Gemstones.
The words chandelier and coloured gemstones are a perfect pairing. Chandelier earrings can be dramatic, a statement piece, perfect to add a touch of glamour and of course are perfect for a 'boho' look. Here are some of our favourite pieces.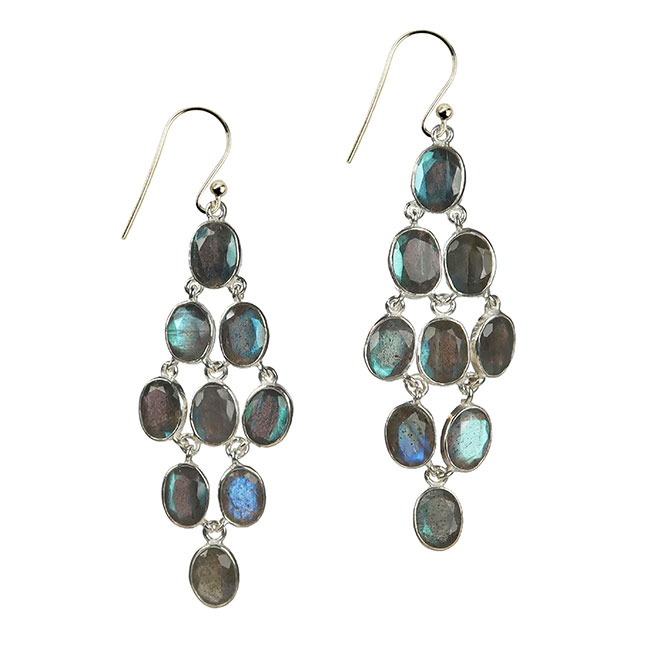 The Labradorite Tara Chandelier earrings are a good example of understated elegance. Each earring is made up of 9 iridescent, rose cut labradorite stones.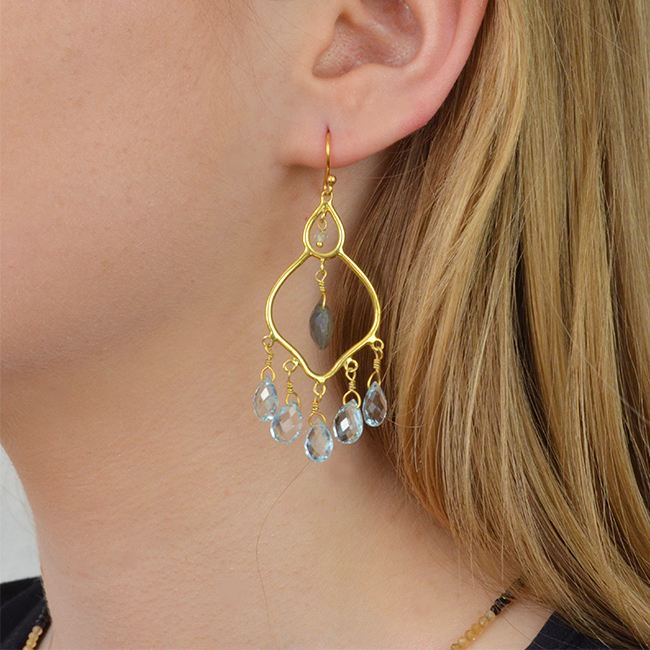 Jasmine Chandelier Earrings with Blue Topaz and Labradorite. Pretty faceted semi precious stones, hand strung from a delicate silver with gold vermeil frame.
The Jasmine Chandelier earrings have been very popular over the last ten years. We have added stones, but kept the original design.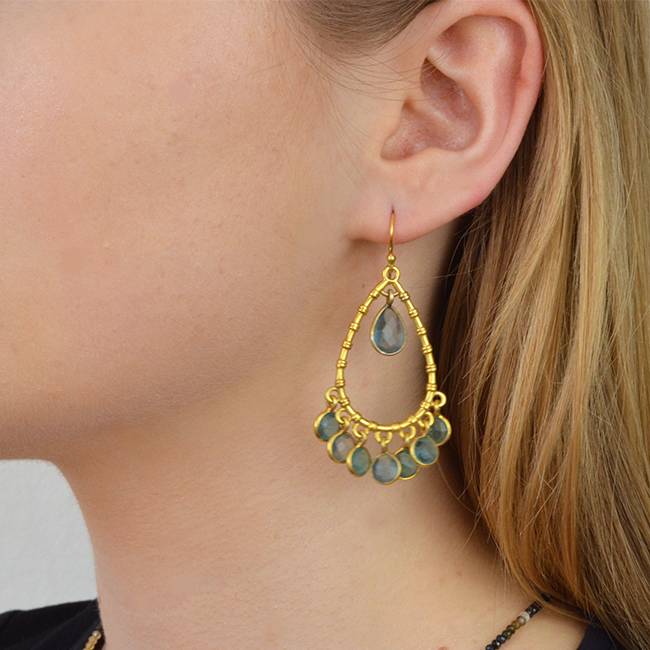 Clara Chandelier earrings with Apatite.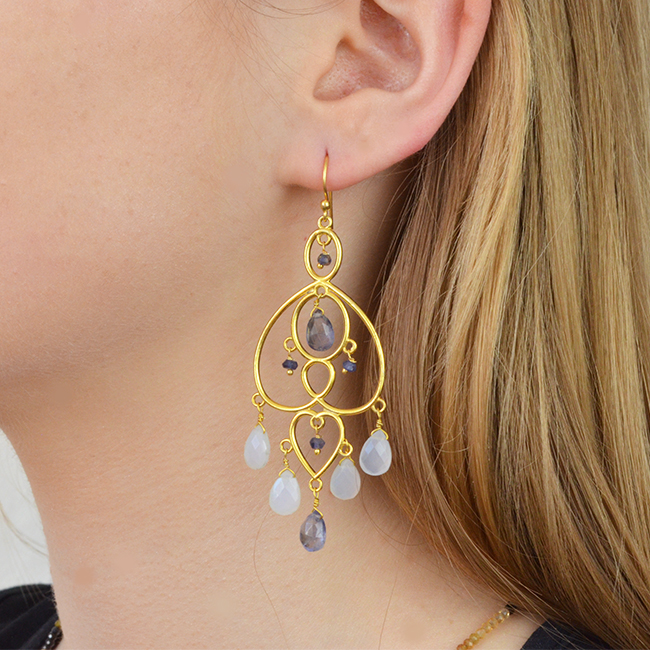 Amelie Chandelier Earrings Iolite and Natural Chalcedony. These pretty Amelie earrings featured in the Times Christmas Gift Guide.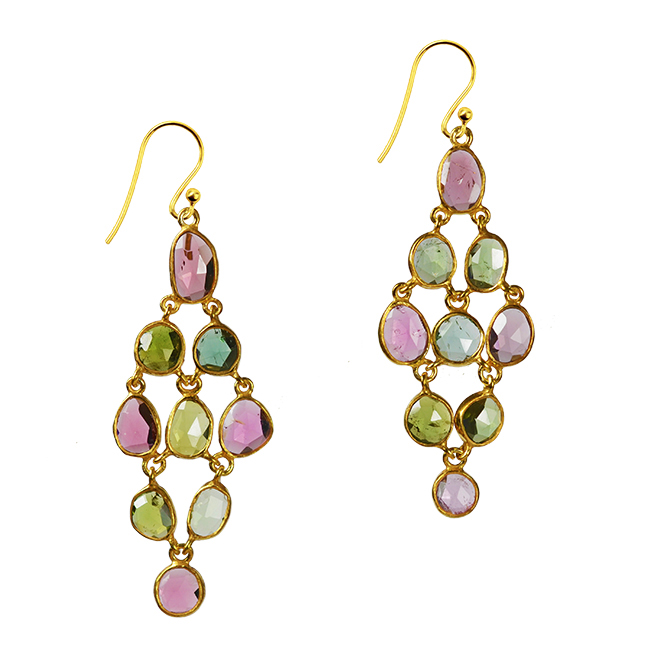 Pink and Green Tourmaline Chandelier Earrings.
Tourmaline is a wonderful stone to use, it comes in all the colours of the rainbow. Using tourmaline for our chandelier earrings with coloured gemstones, is a joy,  with so many colours to choose from.
Another favourite pair of chandelier earrings featuring gemstones, has to be these Chrysoprase earrings.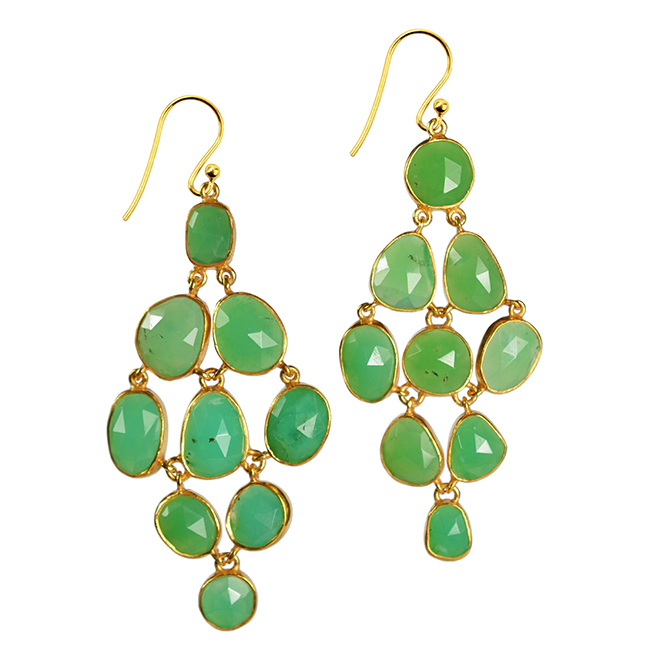 These chrysoprase chandelier earrings would look equally good with a little black dress for the evening, or with a floaty dress for a boho look.