Something Blue a New Twist On An Old Tradition. Weddings are a mish-mash of traditions passed down through the years and one of the most popular is the classic bridal poem 'Something Old'. A collection of treasured items said to bring good luck to a couple on their special day, it can be a really sweet way to inject an element of the traditional into your wedding.   The conventional something blue is a garter but many modern brides are looking for a more stylish, individual and creative way to embrace this centuries old custom. We think that a fabulous piece of jewellery is an amazing way to add a little blue to your wedding day and what could be more special than a beautiful piece of handmade, designer jewellery all crafted around a unique stone?
Versatile and Elegant
The great thing about jewellery and particularly semi-precious stones is the versatility of the looks that they can create. Whether you are going for a vintage theme, timeless elegance or even a relaxed beach wedding we have a stone and a design in our collection that is right for you.   We are a little bit in love with these gorgeous Tallulah earrings, set with Aquamarine and Tanzanite in a classic teardrop style setting. They would look amazing with a vintage style dress and show off just how stunning rough cut jewellery can be.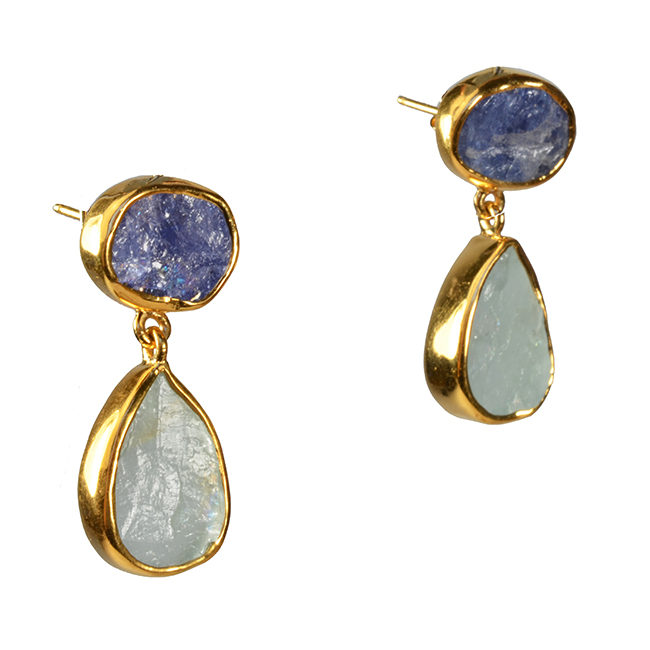 For a more delicate look try our exquisite Clara necklace set with dreamy faceted Aqua Chalcedony stones. Pair with a simple strapless gown for classic elegance and let your natural beauty shine!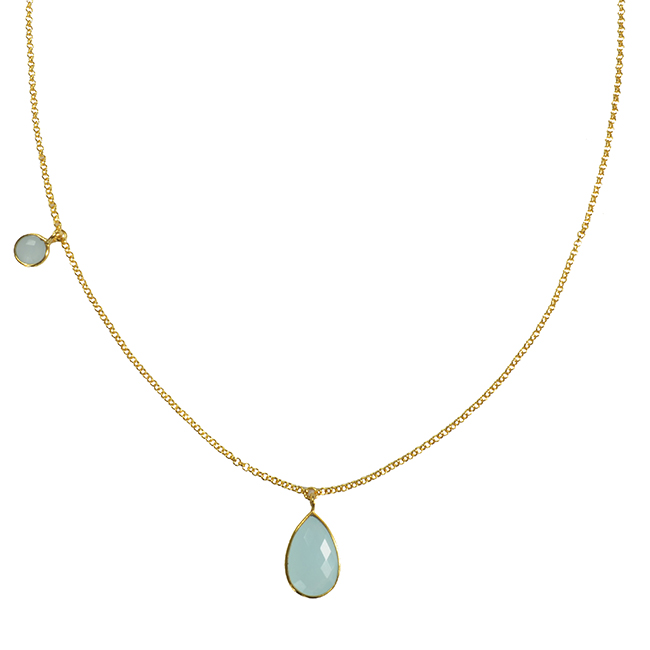 Stand out from the Crowd
A colourful semi-precious stone can create real impact on your wedding day.   We promise you will feel utterly unique in a special stone that has an individual depth and flaws making it one of a kind.   A chandelier earring can create real drama and looks fabulous with a bohemian style dress or in a more informal ceremony. These Jasmine chandelier earrings set with Apatite are to die for, with corn blue stones the colour of a summer sky. Pair with a gently tousled up-do or loose waves for the ultimate in relaxed chic.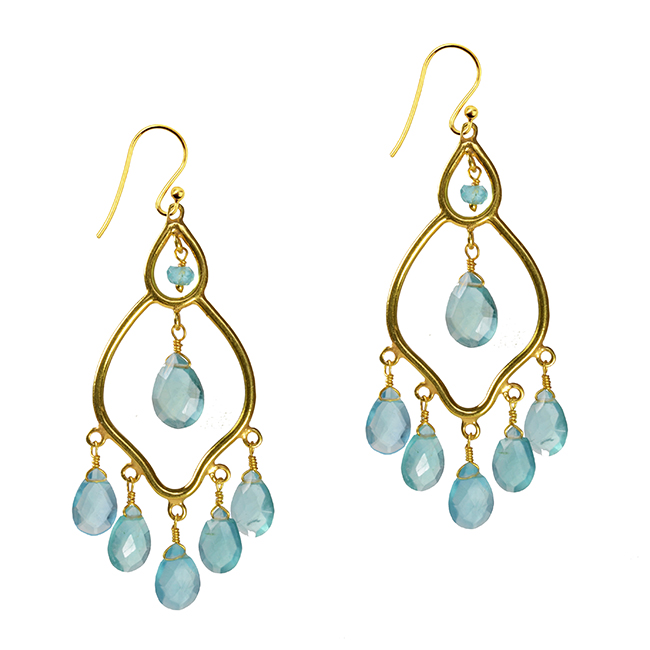 Or how about this stunning Talitha bracelet in Tanzanite? This is one piece of designer jewellery which is sure to create a talking point!   We think this deep blue would 'pop' amazingly against a simple white dress and could be teamed with pared back gold accessories for a sophisticated look.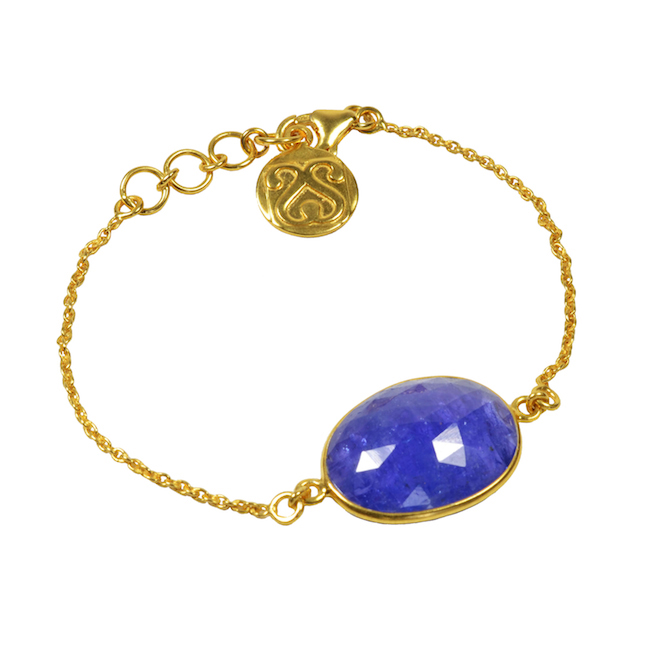 Whichever style you choose on your big day make sure your something blue is as special as you are and choose a piece of unusual jewellery that you will be able to cherish for years to come. Our handmade jewellery is constructed with passion and artistry meaning that whether you go for a simple necklace or statement earring you will be wearing a piece that is filled with love!