Unusual Gemstones used in Designer jewellery.
Are designer jewellery buyers becoming more discerning? What are the gemstone trends? These were the questions Stacey Hailes of Professional Jeweller magazine put to me last year. And of course it made think about what was happening to the coloured gemstone market. Are the public looking for more unusual gemstones in their jewellery? If you are buying a piece of designer jewellery, do you want to stand out from the crowd by wearing a unique piece?  Below are a few of my comments that Professional Jeweller published:
Sushilla Done, founder and designer of jewellery brand SuShilla, comments: "Customers are opting for more unusual stones. While there is still a place for smoky quartz, rose quartz and amethyst in most collections, the customer today is definitely looking for something new and different.
"A particularly popular stone at the moment is apatite. This sea green gem seems to be in demand all year round and we have included this stone in both its rough form, for Tallulah, and faceted for our Chandelier earrings."
Done argues that today's consumer is more discerning when it comes to coloured gemstones, especially as the number of designers using unusual gems in their collections increases. When it came to introducing her Tallulah collection, Done admits that she "took a bit of a gamble", noting: "Would people understand and want to buy jewellery that featured stones in the rough uncut and polished form? Six years later the answer is a definite yes. We started out with just four stones in Tallulah, this has increased to more than 10, and we are constantly on the lookout for stones that can be used in this very organic way."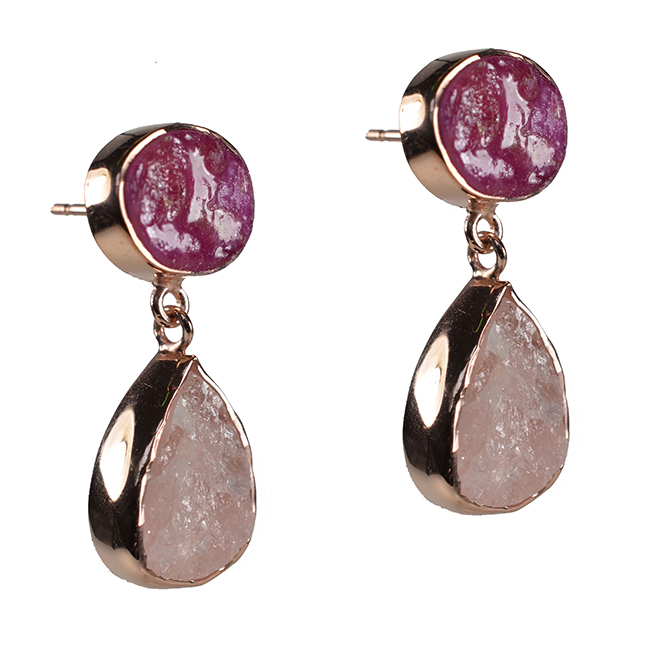 In terms of what's popular now, Done says the "wonderfully iridescent but neutral" nature of labradorite and moonstone makes them popular choices for customers who want pieces to wear every day.
She adds: "Chrysoprase is another increasingly popular stone. It has grown in popularity over the last five years throughout the world, to the point where it is now very difficult to source good quality stones at a price that makes it feasible to set in silver.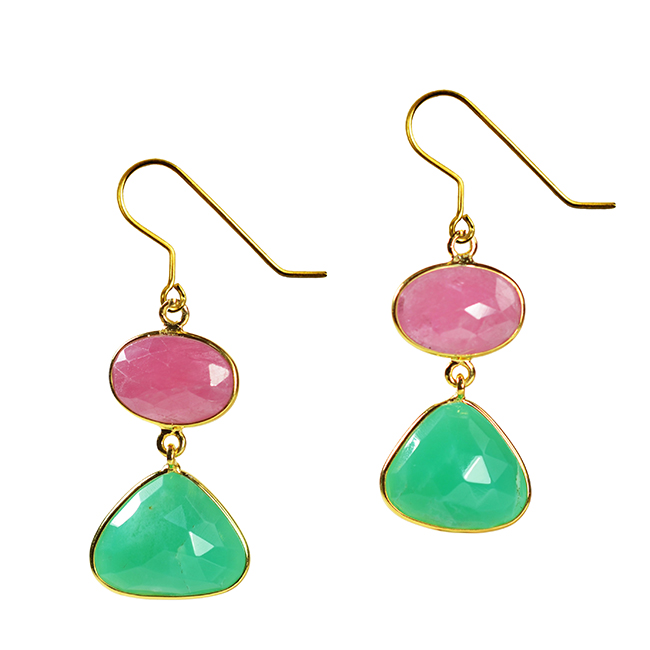 "Perhaps one of the more unusual semi precious stones is ruby zoisite; a stone that has both green and red through to purple running through it. In its rough form this sold out so quickly I had a waiting list."
Arguably what's fuelling this shift in the gemstone landscape isn't the brands themselves, but the consumers. With the continued optimism in the retail market, the surge in online sales, the growing interest in designer jewellery in general, and the accessibility of reliable gemstone information thanks to the World Wide Web, consumers aren't afraid to buy a little bit of the unknown.
This feature originally appeared in the June 2015 issue of Professional Jeweller, read the issue online here.
Authors
What do think? Are you looking for the more unusual? As a designer, I take inspiration from the new stones I find. Even though I travel to India twice a year, I usually manage to come across something new. With this in mind, and my next trip looming on the horizon, watch this space..