Coloured Gemstones and Superstitions
Precious and semi-precious stones have been entwined with human culture from its earliest beginnings so it comes as no surprise that there is a wealth of lore and superstition surrounding their use. To our ancestors these beautiful, glowing stones from the ground must have seemed like otherworldly objects filled with magic and the wearing of amulets to offer protection or to promote good luck and success was commonplace. Even today many people believe in a natural energy contained within the gems that can influence our day to day lives. From the silly to the sweet and the downright strange there are a whole treasure trove of superstitions concerning gemstones. We have brought together some of the most interesting myths and beliefs about our favourite stones below.
Amethyst
The most prevalent superstition surrounding Amethyst is its supposed power to prevent drunkenness and intoxication. This stems from the Greek myth of Amethyst, handmaiden to the Goddess Diana who was transformed into a precious jewel to protect her from Bacchus, the God of Wine. After Amethyst was turned into a stone, Bacchus poured wine over her, creating the Amethysts distinctive purple hue. This is one superstition that prevailed for thousands of years after its origin with the Victorians having a fondness for Amethyst jewellery to ward off insobriety.
Aquamarine
Aquamarine, as the name suggests, is tied up in superstitions surrounding water and in particular the sea. Said to be the treasure of the mermaids it was historically worn by sailors and often inscribed with images of sea gods to keep them safe on voyages and protect against sea monsters or drowning. Its potency is said to increase when dropped in water and medieval doctors believed that a tonic prepared with Aquamarine would cure against the effects of poison! Often now associated with couples and in particular rekindling lost love, Aquamarine is an ideal anniversary gift.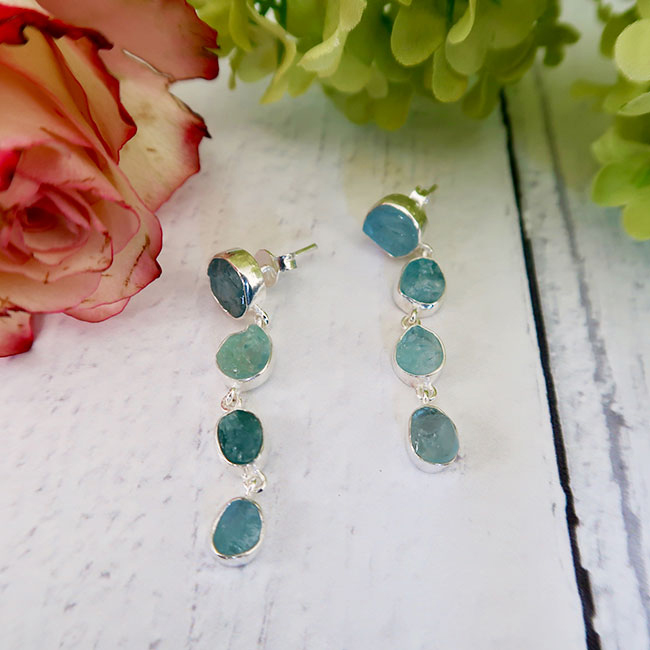 Moonstone
Moonstones have a wide variety of legends and superstitions associated with their use. In Indian lore Moonstones are said to be the eyes of the demon god, Bali, falling to earth after a fight with Vishnu and are associated with luck in love, often given as a wedding gift. There is an ancient Indian belief that Moonstone placed under the tongue during the full Moon will allow a lover to predict the future of their relationship. Moonstone is also linked with fertility and in some Middle Eastern cultures was sewn into women's clothing to aid conception. Placed under the pillow it is said to produce lucid dreams and historically it was ground into a powder to be taken in a draft as a cure for sleepwalking.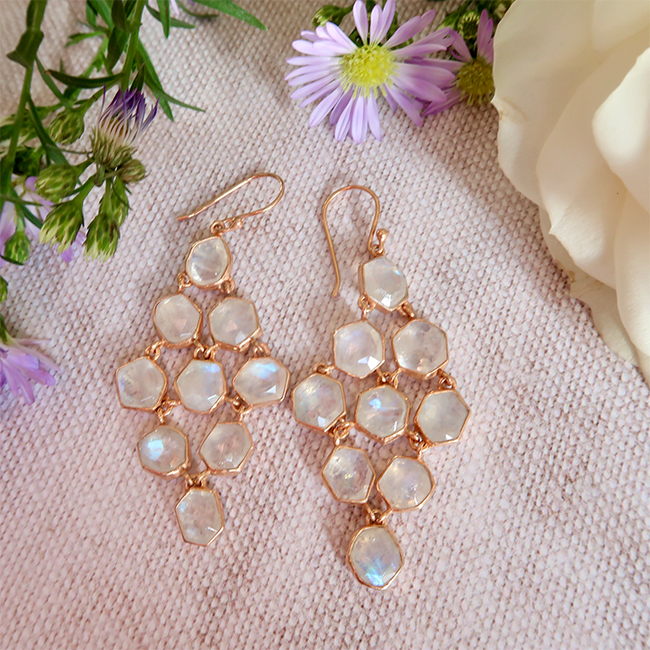 Opal
Opals have had a bit of a mixed history when it comes to superstitions and beliefs, regarded by some as unlucky. In medieval Europe they were associated with witches and the supernatural which is perhaps where some of the negative press for this stone stems from. There was a belief that Opals granted invisibility to the wearer allowing thieves and undesirables to move around unchecked. It is considered very unlucky to wear Opal in an engagement ring if you do not wish to become a widow, although Diamonds worn alongside an Opal are said to counteract this fate. In a more positive interpretation the Ancient Greeks thought the Opal a powerful stone associated with prophecies and fortune telling and in Roman culture they were given for luck. They are also held in European folklore to increase the blondness of hair and were often worn in hair pins for this reason.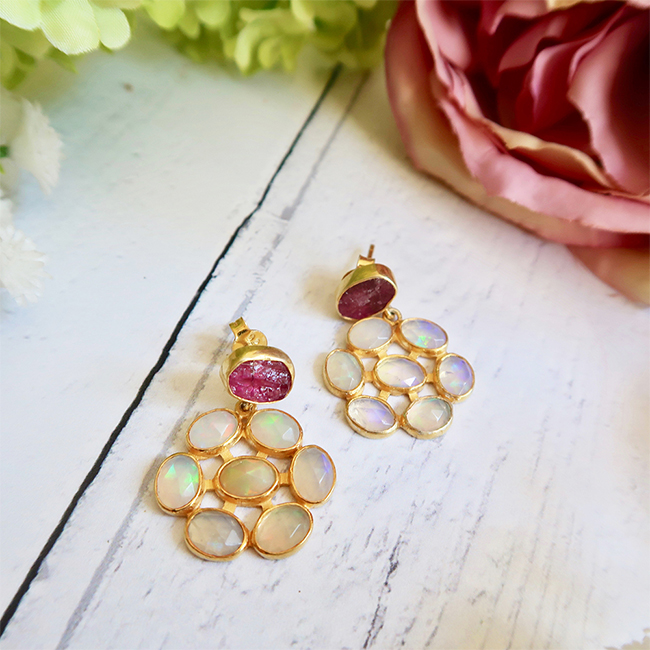 Ruby
The Ruby has a long history of being connected with luck, fortune, power and love, it was worn historically by royalty and has been called the 'king of gemstones'. Traditional wisdom has it that a ruby should be worn on the left hand to promote good luck making them a popular choice for engagement rings. It has also been associated with health benefits and it is argued that a ruby will change colour to indicate health problems that the wearer may not have been aware of and will grow paler when placed near poison. Rubies have also been ground for medicinal use and when placed on the tongue were said to cure indigestion. One of the more curious superstitions connected with the Ruby is that added to a pot of water it will cause it to boil instantly!
Sapphire
The Sapphire has been associated with good luck since the beginning of ancient civilisations with Ancient Greeks believing that it would invoke the favour of the Gods. Said to protect the chastity of virgins and keep travellers safe, Sapphire has also had a long association with being a protective stone. Buddhist lore holds that Sapphire has the power to induce trances and encourage visions. In the middle ages Sapphire was used as an antidote for poison and argued to have the ability to kill snakes simply by proximity!
Topaz
The Ancient Greeks thought the Topaz to be a mystical stone with the ability to increase strength and render the wearer invisible. The Egyptians associated it with the Sun God, Ra, due to its golden colour and wore it as an amulet to protect from harm. In the middle ages Topaz was regarded as a stone of good fortune and was thought to attract wealth especially if placed in a gold setting. It was also thought to ward off disease if worn in the requisite place on the body, across the stomach for digestive ailments and around the throat for respiratory disorders.
The world of gemstones is an ancient and mystical one and although the vast array of superstitions associated with these beautiful stones should in no way be taken as fact it offers a fascinating insight into the significance of gems to our ancestors and to us.
Wearing a precious or semi-precious stone is a wonderful way to express our culture and history, so explore our beautiful range of gemstone jewellery here.
If you have enjoyed our take on this subject you can read more here.