Beautiful affordable aquamarine jewellery.
The quality and colour of aquamarine can vary enormously. Beautiful aquamarine stones do not have to be expensive, I personally handpick all the gemstones for my jewellery. I spend hours sifting through hundreds of stones, picking out the pieces I think are good enough for my jewellery. I look for colour, clarity, size and shape. The aquamarines are hand cut and the pieces I use are not calibrated, so each stone will have an individuality.
All our aquamarine jewellery is handmade in our workshop.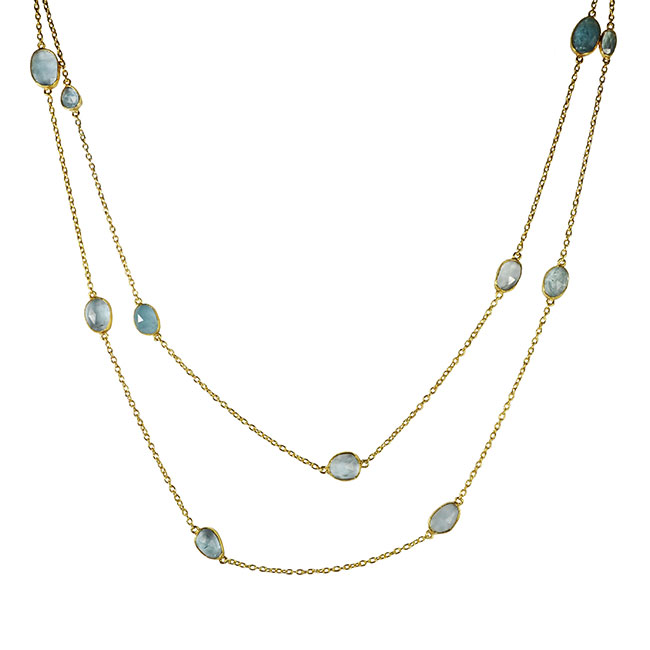 This necklace contains 13 rose cut aquamarine stones, each one varying slightly in colour, size and shape.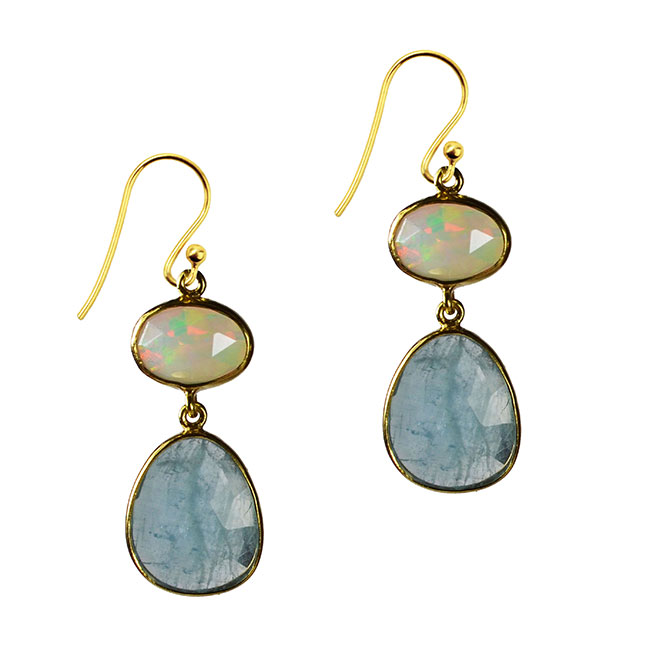 Talitha Opal and Aquamarine double drop earrings.
Aquamarine is a lovely stone to compliment other coloured gemstones, here we have paired it with opals.
Aquamarine also works well with Tanzanite and Ruby, both of these can be seen in our Tallulah Earrings.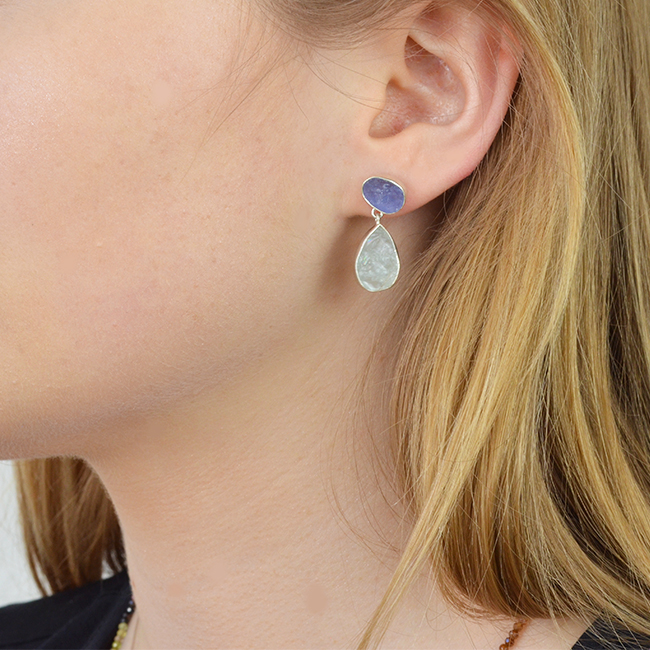 The Tallulah Collection focus on beautiful raw, rough cut gemstones.
I try to use aquamarine stones in all it's forms, from faceted, rough cut through to cabochon.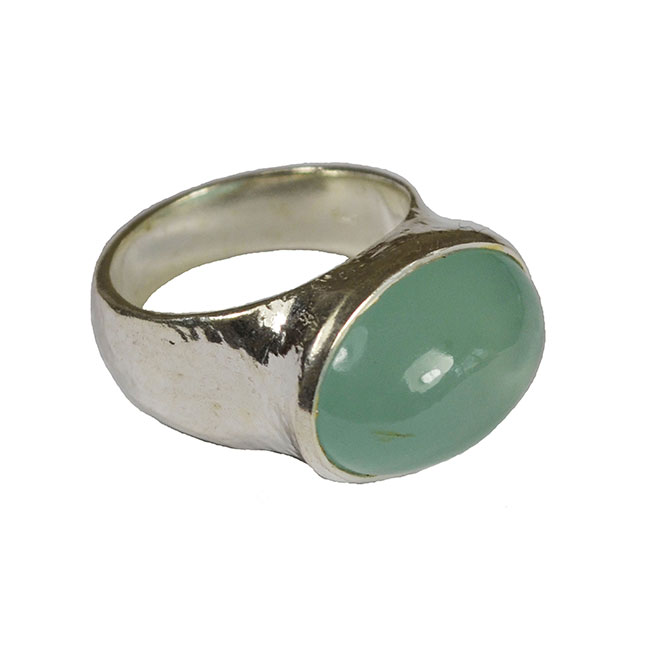 Aquamarine Cabochon Cocktail Ring
Aquamarine is the birthstone for March and the anniversary stone for the 19th year.
You can see all our aquamarine jewellery here.