A weekend in Prague with Sushilla.
Well first off, it was a little more than a weekend, a long weekend in fact. We stayed four nights – I'm not sure you could do Prague justice in less than 3 days. A beautiful city, on a par with Paris for stunning architecture. What first struck us was the eclectic nature of the architecture, from Gothic to baroque; art nouveau to cubist facades. The city also had a feeling of being complete, I think this could be because it escaped the bombing on the 2nd world war, I could, of course, be wrong…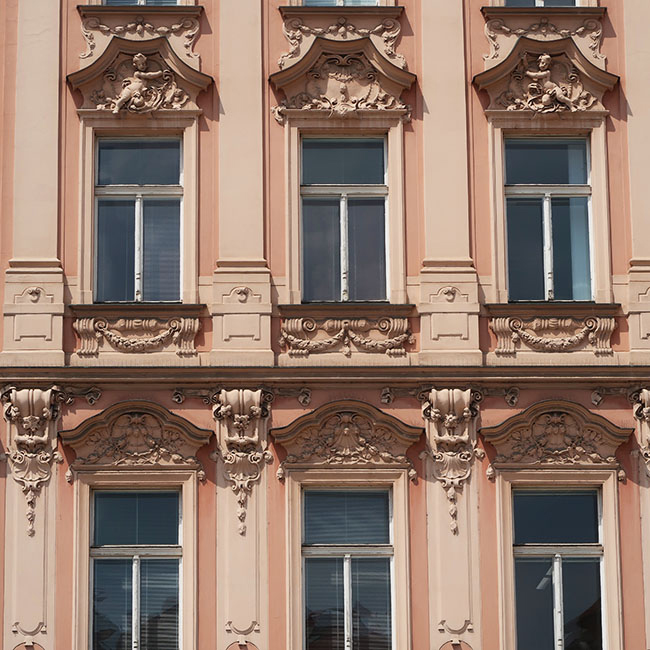 We went in June, glorious weather and hoards of people. It felt at times as though we were sharing this beautiful city with the rest of humanity. Prague seems to be on everyone's 'must visit' list. We walked across Charles Bridge at around midday, it was heaving, but we told ourselves it was bound to be busy on a sunny day. However we crossed the bridge again at 11pm one night and it was just as busy!
That said Charles Bridge, a 14th century stone bridge with epic statues, is a work of art in itself.
Things to know
Prague is compact, you do not need a car, public transport (trams) is brilliant, cheap and super efficient. I think the city is smaller enough to do most of your exploring on foot. Exploring on foot, allows you to discover pretty, narrow cobbled streets, with lovely little shops and cafes. It would be a shame to miss them. Trainers and google maps are all you need to get around.
My highlights were a visit to the Opera and seeing inside St Vitus Cathedral.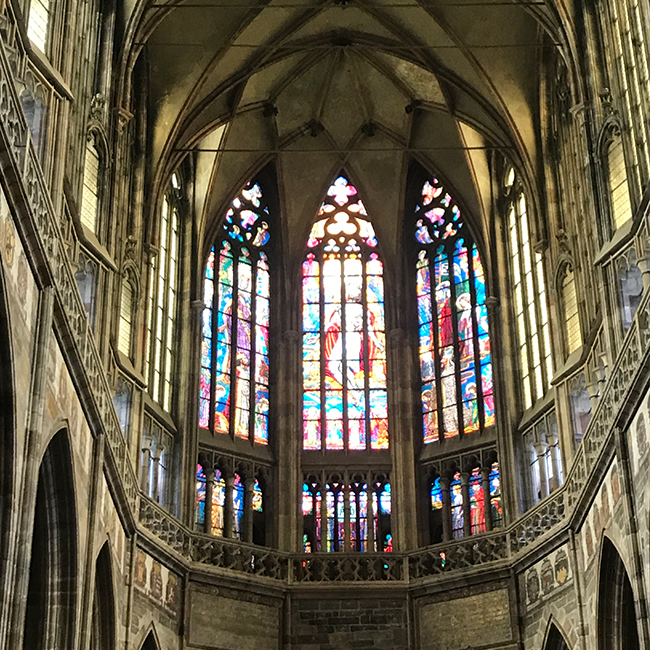 We were very lucky Carmen was at the National Theatre while we were there. Going to the Opera in Prague is as glamorous as anywhere else in the world. If opera or recitals are your bag, check online beforehand and book in advance, or, if you're not that organised, most hotels can make bookings for you. I think, bearing in mind Prague's musical history, you would be missing a trick not to include some live classical music while you are there.
Just around the corner from the National Theatre is a wonderful, newly opened restaurant. It's called Signor bistro I've linked it here, because the food was the best we had in Prague. I only wish we had found it on our 1st night and not our last!
Beer, I could, but I won't, write a whole post on Czech beer. All you need to know is that the 'dark' beer is delicious, don't waste time ordering a small one, half the glass is head. This is completely normal and acceptable in Prague. Enjoy.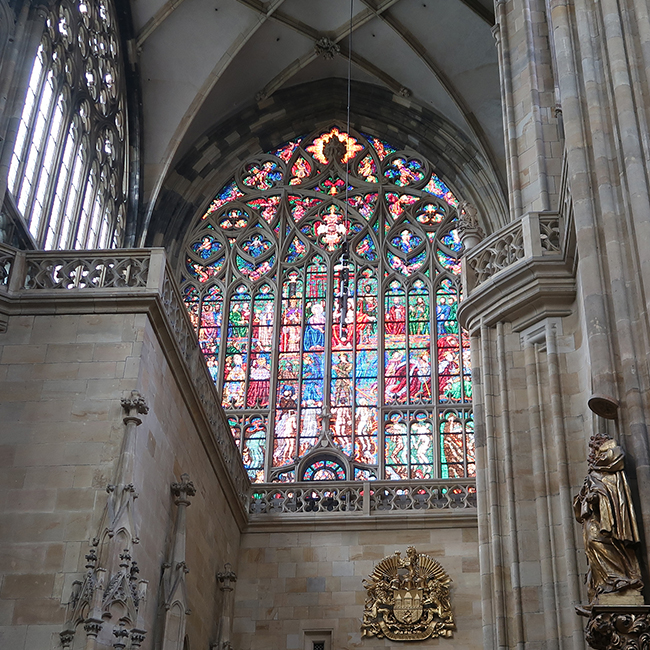 My second highlight was getting into St Vitus Cathedral after all the tourists had left. This is possible, and so worth the effort. We planned to visit one morning, bought our tickets, walked through to the entrance of the cathedral and nearly wept when we saw the queue. Hundreds of tourists, probably a 45 minute wait to get in, and then share the experience with hundreds of people. So instead we visited a couple of galleries that were already on our list, and then returned to the Cathedral at just after 4pm. No queues and only 6 other people in this enormous, beautiful building. I had no idea how much I could be impressed by stained-glassed windows. A bit like Prague itself, the Cathedral is a real mixture of architectural periods. It was built over a 600 year period. The triple courtyard doors look Gothic, but were actually completed in 1953. In 1344 it was built in the French gothic style but, over the following 600 years, late Gothic, Renaissance and Baroque details were added.
We stayed in a pretty hotel The Appia Hotel.
The hotel location was very good. Close to the old Town Square, but quiet. Breakfast was huge, and catered for every taste. If you're looking for a mid-range, well located hotel with comfortable rooms, I would happily recommend this one.