Travels in Sri Lanka with Sushilla-Tangalle.
Tangalle was our last stop in Sri Lanka. We picked Tangalle over Bentota for the simple reason we wanted to be by the sea, but not surrounded by people. The coast of Tangalle is deserted for the simple reason it's too dangerous to swim. I would go so far as to say, it's almost too dangerous to paddle. We both managed to get knocked over by the incredibly strong currents. But once you get used to the idea that the sea is to be looked at and approached with care, it really is amazing.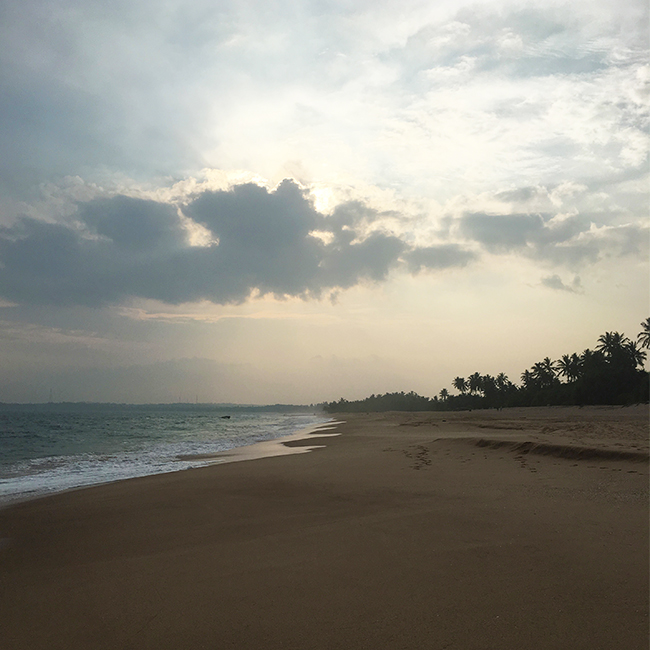 We had this amazing stretch of beach to ourselves.
Obviously if you want nightlife and a beach where you can swim then Bentota might be a better option for you.
We stayed in a little cabana, a mere 5 minute walk to the beach. Here we could hear the roar of the waves, bliss.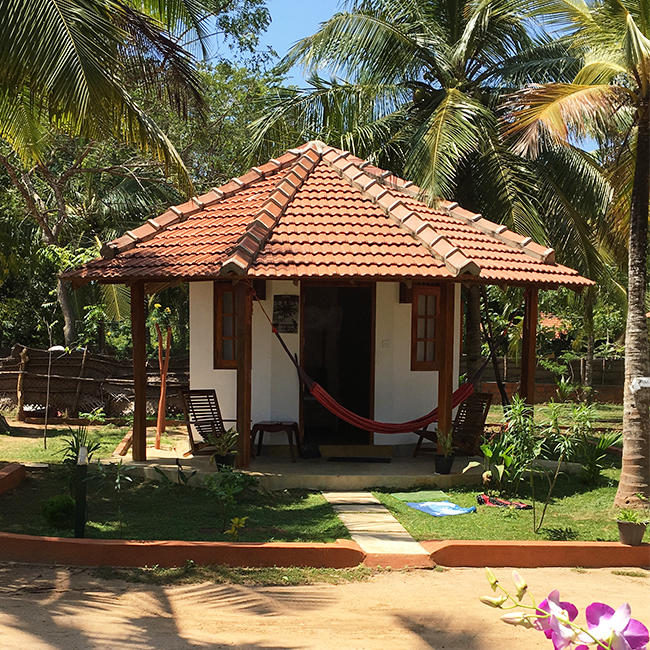 This cabana was  home for 4 nights. While very simple, it had everything we needed. The hammock was heaven, I'd roll out of bed and head for the hammock. Then stroll all of 10 metres to another open sided cabana like structure for breakfast. After breakfast, back to the hammock with a good book. Later in the afternoon a gentle walk to pay homage to the wild sea, and then back to the hammock to wait for our home cooked supper with local beer to appear. The day would end with more hammock swinging and beer, before falling out of hammock and falling into bed.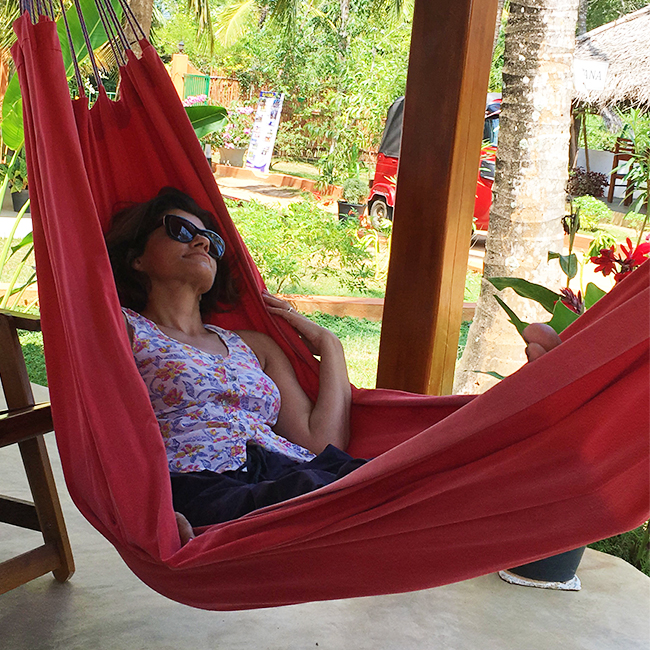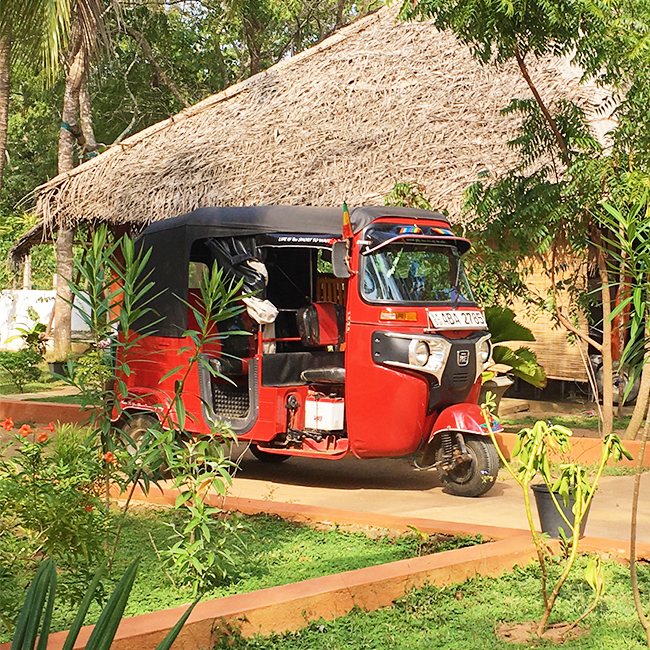 This was our only way in and out of Tangalle.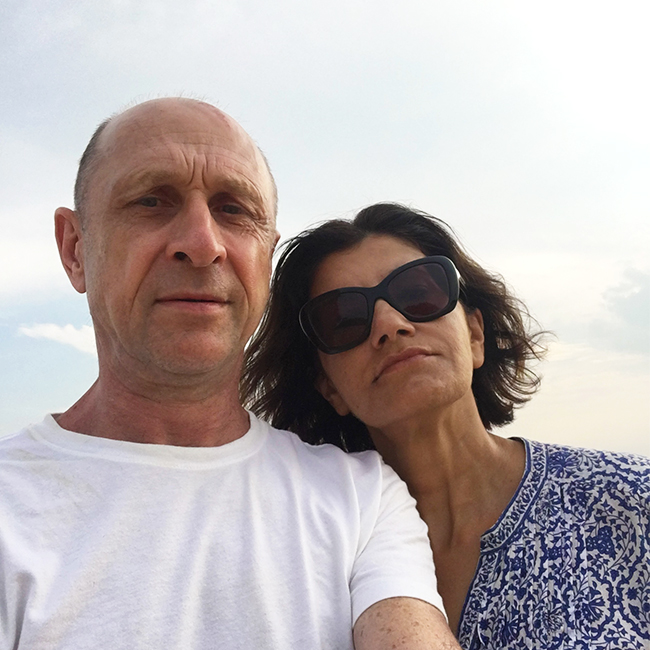 As you can see I went slightly feral, there really was no need to get the make up out!
If you want a totally quite, almost isolated spot, then Tangalle could be for you. After the 5 star luxury of Galle and the excitement of Udawalawe this was the perfect place to kick back and relax.
The final leg of our journey was an overnight stay in Colombo, in preparation for our flights home. The drive to Colombo was around 3 hours, we stayed at the Taj hotel close to the airport. If I had been more organised we would have stayed at the Taj Samudra in Colombo, but I'd left it too late and there wasn't a room available.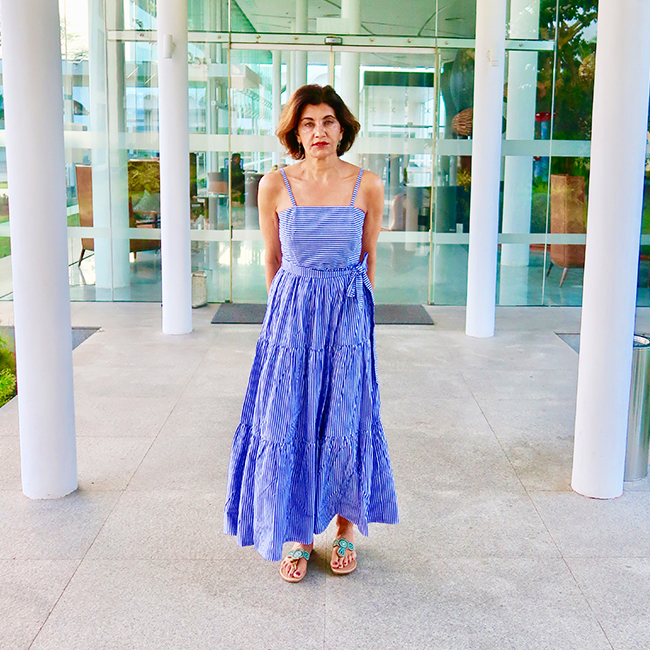 Back to civilisation.