Travels in Rajasthan with Sushilla-Pushkar
I am nearing the end of a long trip in Rajasthan. My base as always is Jaipur, this is where my workshops are located and where my work takes place.
This year I decided to give myself some time out and visit a couple of other cities in this wonderful desert state.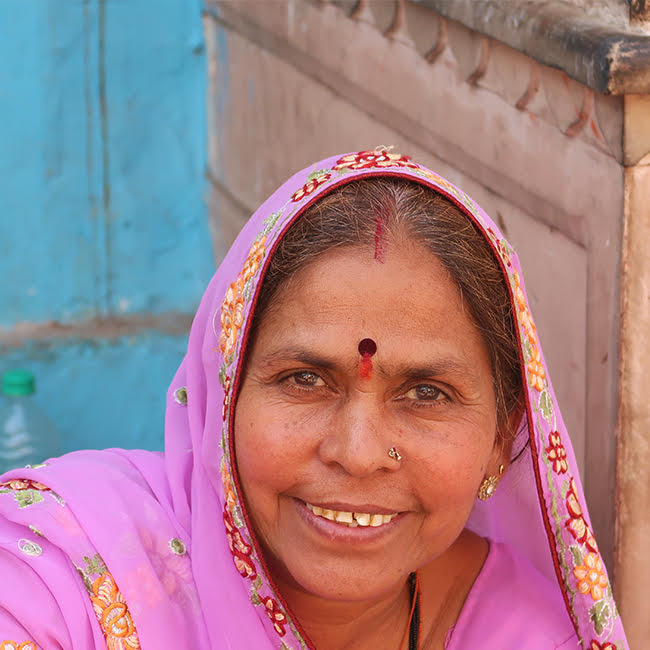 Rose Petal Seller
My first weekend break was to Pushkar. This is an ancient pilgrimage city for hindus, it is believed that every hindu should visit Pushkar at least once in their life. The city is set around the sacred lake.
The overall feeling of Pushkar, for me, was one of peace and tranquility. Guide books tell you to beware of unscrupulous priests 'persuading' you to pray at the lake with them for payment. I, on the other hand wanted to be guided in prayer at this sacred lake, as the daughter of a hindu, and with a very open mind, the idea of making puja, was very attractive to me.
I purchased rose petals ( as is the custom) for 15 rupees, a priest approached me and asked politely if I would like to be guided in prayer. I then removed my shoes, walked down to the lake. The priest washed my hands, handed water to me to touch my head and heart with (symbolic cleansing of mind and spirit). He asked me who I wanted to pray for? I then recited after him a very long prayer. I found the whole experience incredibly calming and spiritual and I'm very grateful I didn't let the guide books put me off!
The priests, there are a lot of them in Pushkar, depend on donations for their survival. Personally I think your donation should reflect both your means and the experience.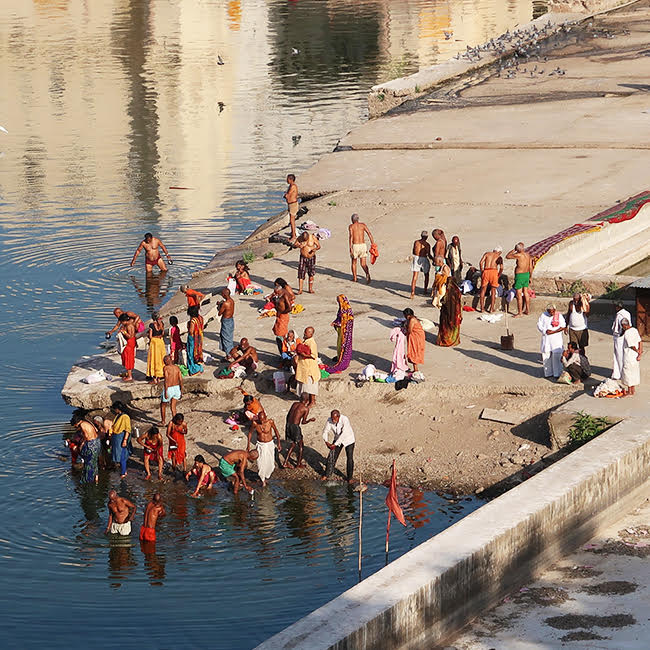 One of the many bathing ghats
Now to more prosaic matters, how did I travel, where did I stay and shopping!
The train from Jaipur takes 2 hours to Ajmer, this is the nearest station, Pushkar station does exist but is not the main station! You can hire a car, but I love Indian trains, in my experience they are efficient and very cheap.
I stayed at Hotel Pushkar Palace, a big mistake! The position of the hotel is good, you can see the Lake from most rooms, however, the staff were surly, bordering on rude. And the food was quite literally some of the worst I have eaten in India. If I can offer you one piece of advice, it would be, don't stay there. I did some exploring and discovered Hotel Lake View, I had 2 meals at this guest house. What can I say, oh yes I know, this is the place to stay! I had both breakfast and supper sitting on the terrace over looking the Lake. The views were magnificent, the food delicious. I particularly liked the banana pancake and golden tea for breakfast. I had a quick look at the rooms while I was there, just in case I go back, basic but clean. Does what it says on the tin at a fraction of the price.Gets my vote.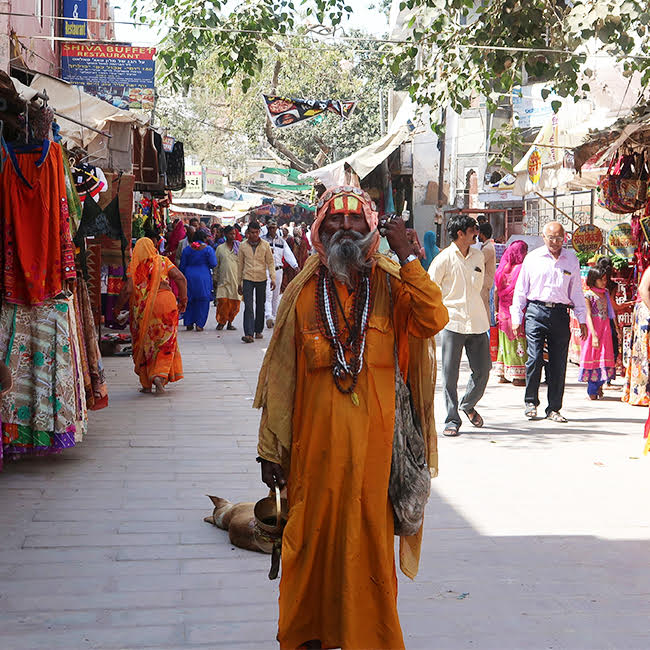 The market with no traffic
Shopping – shopping in Pushkar is a joy after the full on hectic atmosphere in Jaipur. There are really only 2 or 3 main roads in the market, and the bonus is the lack of traffic, so you can stroll without worrying about being being knocked over. There's the usual range of jewellery, fabric, clothes shops.
The other bonus for me was seeing the cows roaming, this used to be common in the markets of the Pink city in Jaipur, however the traffic and mayhem that is Jaipur these days, has meant that even the cows have left in disgust.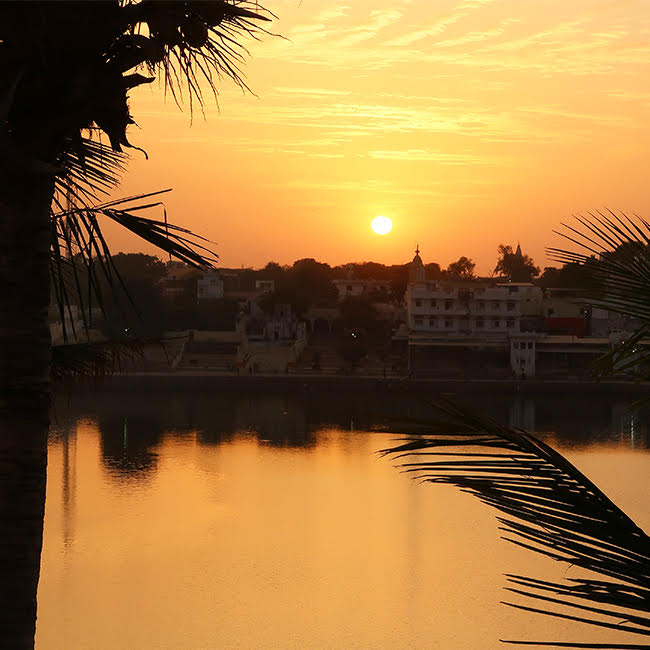 Sunset over the Lake
Pushkar does have a slightly hippy vibe, both young and ageing which may or may not be your thing. I'm merely mentioning it in passing.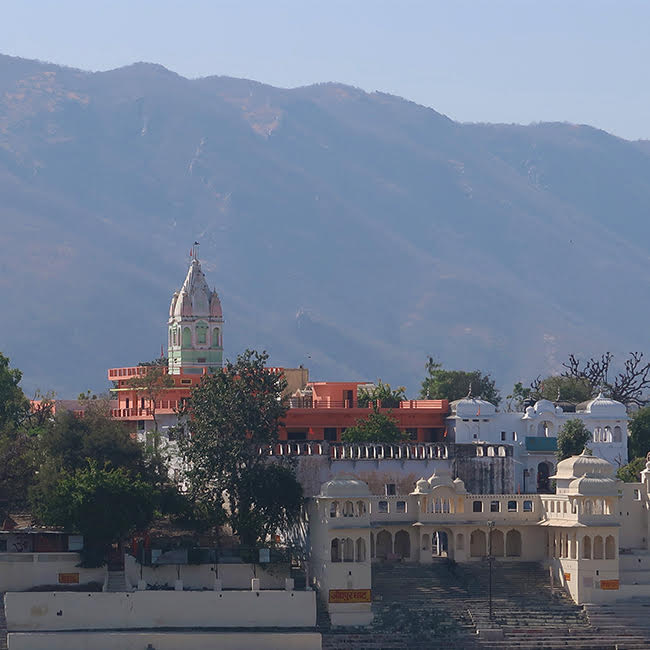 The view from Hotel Lake View
There will be more travels in Rajasthan with Sushilla to follow!
I will be uploading new pieces to the website very soon, these can be found here.