Travels in Sri Lanka with Sushilla – Galle.
It seemed daft to travel as far as India every year and not make the effort to visit Sri Lanka. So this year, I decided to take some time out from my work in India to visit this amazing country. And oh boy, am I happy I did. I persuaded my husband to join me for a 2 week trip. We met in Colombo and headed straight for Galle. This is approximately a 2 hour drive, we drove through a lush green landscape, husband, commented that it looked like the Cotswolds! Coming from him that's a good thing.
Having done research before hand, we had decided to stay in a hotel just outside Galle. In the 5 star range there are two hotels that stand out for me. Galle Fort Hotel and the Tammarind Hill. I opted for the Tammarind Hill, and it didn't disappoint, wonderful welcome, beautiful building, great staff, good food, but it was our bedroom that made me swoon. Huge, beautifully yet simply decorated. However, should you prefer to be in the centre of the action, then maybe the Galle Fort Hotel might be a better option. In the interests of research we did pop in for a swift drink while visiting the Fort. Great service, in the centre of the town. Just don't expect the peace and quiet you will find at the Tammarind.
We stayed in Galle for 4 nights, I think a couple of days we didn't even drag ourselves away from the hotel, the pool area was just too inviting. At about 5pm we would move from the pool to the 'sit out' by our room and have a beer before changing for supper. Bliss.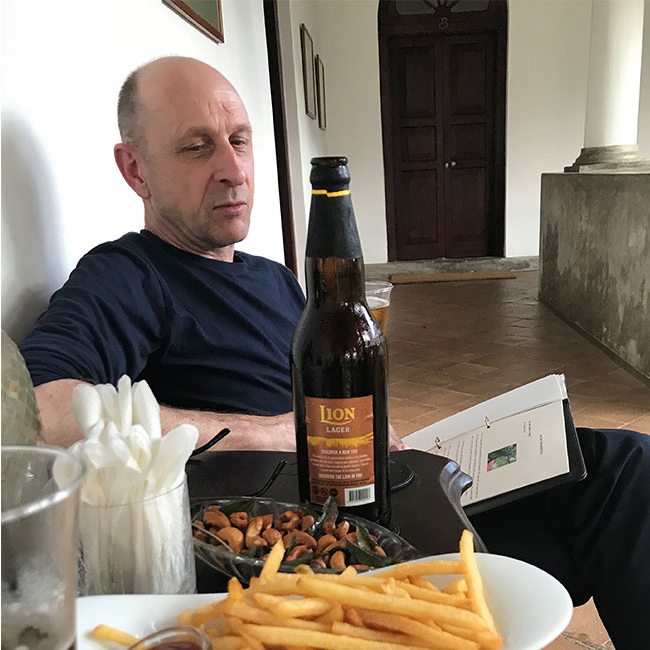 When we did venture out, there was the Fort to see, the local markets, I have to confess, both left me a little underwhelmed. Maybe I've seen too may forts and markets?!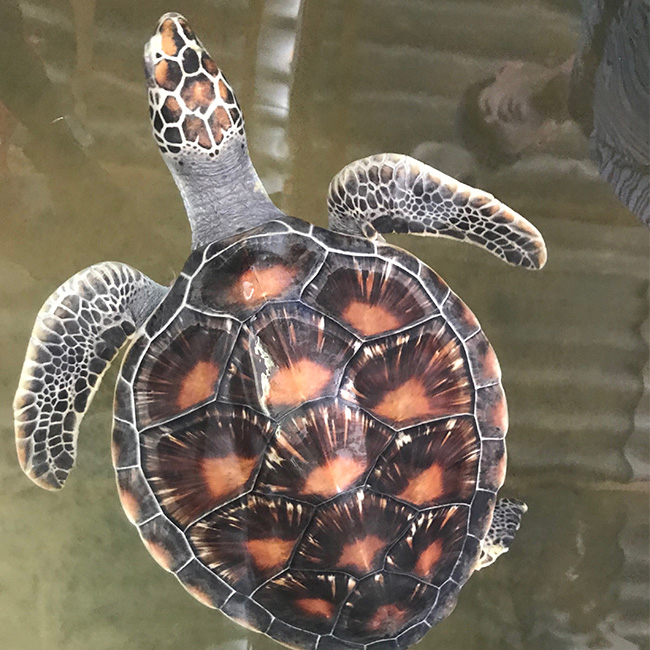 If you are prepared to venture a little further, maybe 30 minutes in a Tuk Tuk, you could visit the Turtle Sanctuary. This was just one of the many Sri Lankan highlights for me. The sanctuary look after about twenty damaged turtles, we were given a talk about the work the sanctuary does. This is what I learnt…
1) The lame turtles are bought in by local fishermen.
2) They are kept until they are well enough to be released back into the ocean.
3) They live to over 150 years.
4) The females can lay as many as 200 eggs, at any one time, and they cry as they lay them. It hurts.
They had a young turtle in, who's shell was still so soft that he could feel if you stroked him, and he loved it, it was a bit like stroking a dog.
The sanctuary also has a little 'egg farm' this is to try and keep the turtle population stable. In the wild, as the eggs hatch, the baby turtles have to make their way down to the sea, making them an easy target for birds looking for food. For a few pounds you can release a baby turtle into the ocean. I absolutely loved releasing 'my' baby. The Sanctuary is a charity and all the money given is spent on food and vet bills.
Down in the south of Sri Lanka, on the beaches, you can see turtles laying their eggs late in the evening. But, it is known that people can upset the turtles, and to be frank, I'm not sure I would want tourists watching me give birth. So maybe, rather than upsetting the turtles in wild, you could  go to the Sanctuary.
You can see more 'live' clips of the turtle sanctuary on my Instagram stories in highlights.
I should mention at this point, that the journey to and from the Sanctuary was along the coast road. Almost as soon as you leave Galle you will see very tall sticks in the shallow waters. This is where the stick fishermen work. They normally work very early in the morning or at sunset. However, to supplement  their meagre  income, they will climb their sticks for tourists to take photographs of them.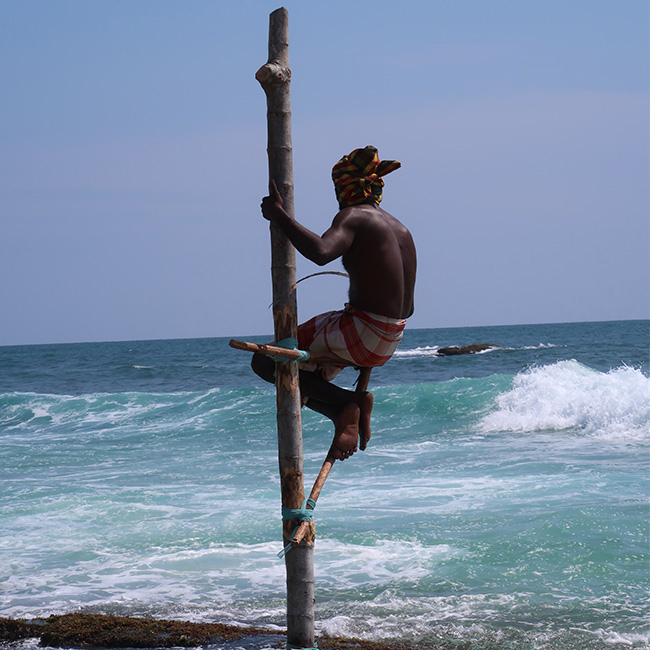 There will be more from our travels around Sri Lanka.