Yes, SuShilla Jewellery is five years old this month.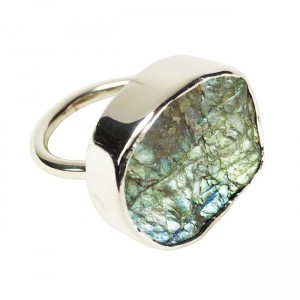 We have come a long way since launching in January 2010 at Top Drawer with just 3 collections. Two of the three are still going strong; we may have made some subtle, and sometimes not so subtle changes to them, but they are still with us. It is brilliant to see that Tallulah is still as popular today as it was then. I have always seen Tallulah as my signature collection – it uses gemstones in all their rough organic beauty. We have added new stones and designs over the years and Tallulah seems to be as popular as ever.
Some of my stockists have been with us since our first year. EC One, Goodman Morris and David Roberts – thank you for sticking with me!
We have also welcomed Anthropology , Melissa Odabash and many more over the last few years.
A cause very close to my heart is SOS Children's Village for children of all ages in need of care, orphaned or otherwise. I sponsored my first child back in 2010. To celebrate five years of SuShilla Jewellery, we will be sponsoring another 5 children over the coming year. The work SOS do cannot be overestimated. I feel privileged to have seen first hand how hard, and with so much love, the 'house mothers' work within the orphanages. If you would like to find out more, contact them here.
We have also launched a new website to coincide with our birthday, I hope you enjoy browsing and, as ever, contact me if you have any questions. I always enjoy talking about Jewellery, gemstones and indeed the amazing work of SOS Children's Villages.