Wedding Guest Fashion – 2016
It's that time of year and we can already hear the church bells chiming as we move further into summer and officially into wedding season. A time for fun, for love and for picking a drop dead gorgeous outfit to take you from chapel to party without, of course, upstaging the all-important bride. But what does the well-dressed wedding guest wear in 2016 we hear you cry!? Fear not as we take you through the hottest wedding trends of the year, paired with some stunning Sushilla designer jewels to add real wow factor to your outfit.
The Two Piece
Dresses and wedding are so paired together in our minds that going for a less conventional two-piece ensemble is absolutely the way to stand out from the wedding crowd. One of our favourites this season is the ultra-wide leg culotte which offers all the drama of a skirt with the cool points of trousers. Pick a dreamy pastel shade and pair with a structured top or jacket for the height of wedding chic. This clean look can take some serious statement jewels so choose a bold ring, bracelet or strong long-line earring to add accent points. This Tallulah cocktail ring in eye popping smithsonite is bound to add punch.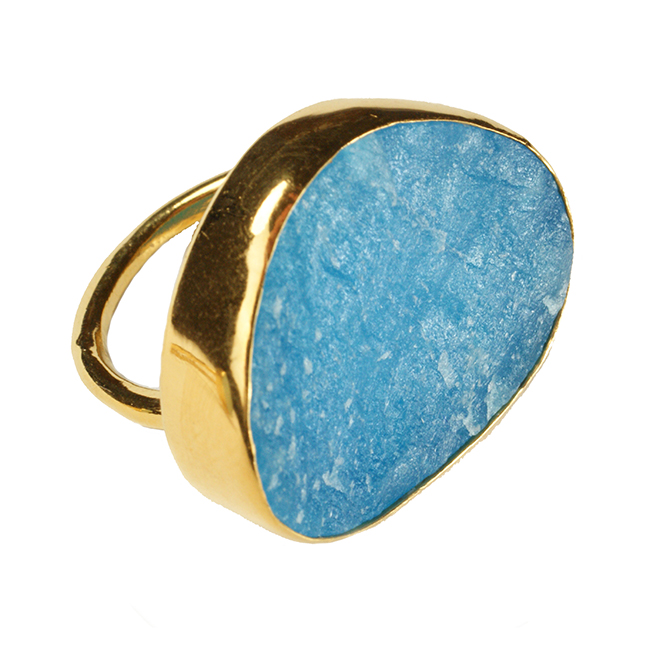 The New Romantic
With summer catwalks awash with ruffles and lace, romance is definitely a key look of right now and what better way to style up for a wedding? As long as you avoid white or cream lace shades (for obvious reasons!) this is an easy feminine look that will suit the mood of the occasion perfectly. Moderation is key with this trend to avoid looking like an escaped princess so choose simple shapes with romantic embellishment or pick up this look in accessories for an easy to wear option. In terms of jewellery simple and pretty is key and this delicate Clara necklace in moonstone fits this dreamy look perfectly.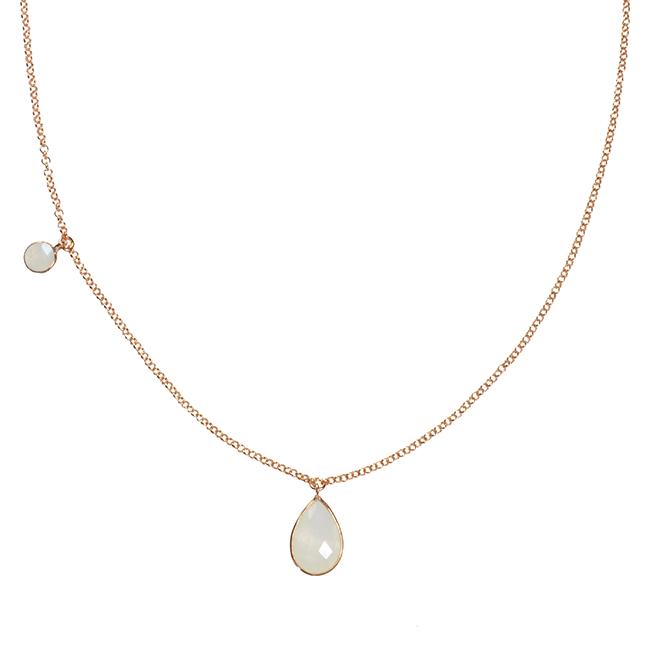 Vintage Style
Vintage lines still dominate wedding wear and for very good reason, they are flattering to pretty much every body shape and create a classic formal look that works well at a wedding. It is also is a great look to pair with a hat! The 50's shape circle dress with its narrow waist and flared skirt is the perfect way to rock the vintage look. The classic shape gives you license to go a little wild with patterns and textures and a calf skimming look is most flattering. This look works really well with an up do and screams out for a gorgeous pair of dressy earrings, these Nikita earrings in Labradorite and Iolite offer the perfect shot of timeless glamour.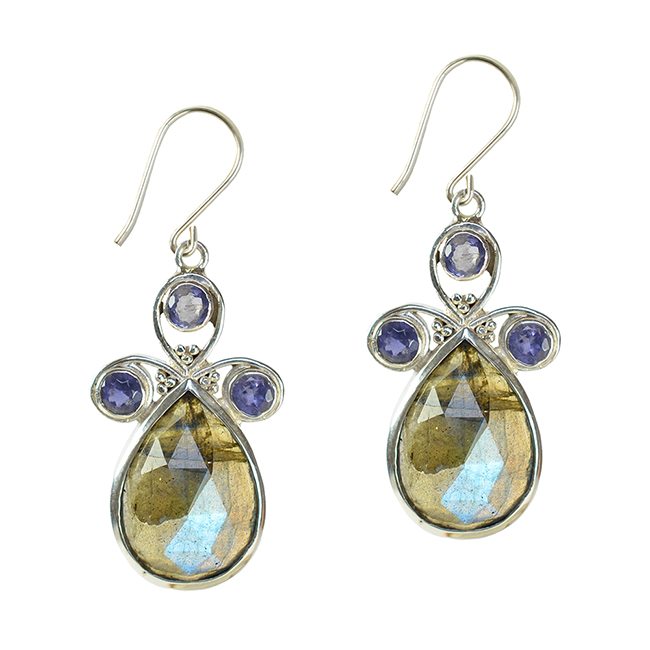 Whichever look you choose for your summer wedding invite make sure you're comfortable, cool and confident in your wedding guest outfit. A piece of handmade semi-precious jewellery is sure to add polish and interest to your finished look so check out our range of designer jewellery and stand out from the wedding crowd this summer.