Embracing Rough Cut Jewellery. Rough Cut stones are not something that you find widely available in shops and online but there is something about their natural and raw beauty that is utterly captivating. Wearing a rough cut piece of artisan jewellery is a sure fire way to have people asking 'Where did you buy that amazing ring?' or commenting 'What a stunning necklace!'
In a world where the love for organic products and natural ingredients is ever growing we say embrace a natural stone and add a Rough Cut piece to your collection.
Our Tallulah collection was the first for Sushilla and celebrates Rough Cut semi-precious stones in all their glory. Hand made with care and love, no two pieces are alike. Try the Tallulah Cuff in Labrodite which combines gently brushed metal to offset the gorgeous natural stones.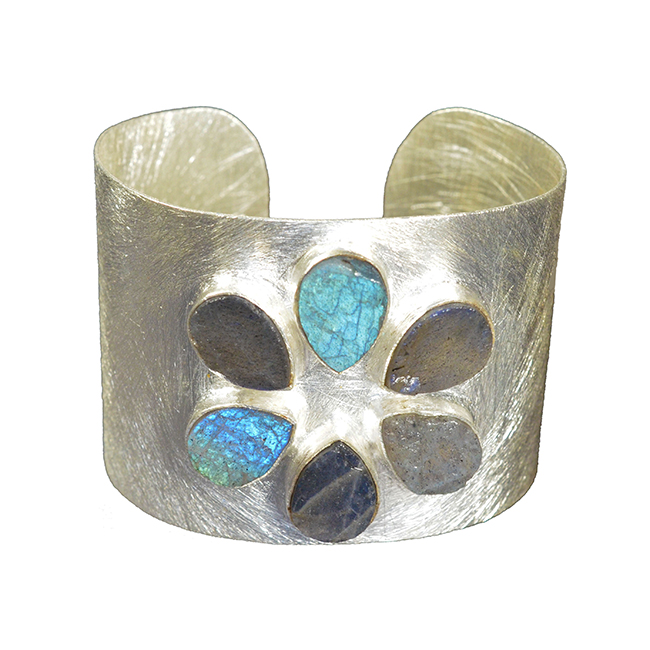 What are Rough Cut Gemstones?
Rough Cut Stones are those that have not been polished, cut or shaped in the style of a traditional gem. Rough Cut stones are presented as they were found in the ground, albeit they are cleaned and perhaps trimmed to fit a setting. We source our stones from India where we hand select the most beautiful gems from the amazing collection available there. These stones are enormously tactile and entirely unique. The colours depths and flaws of a Rough Cut gem are unlike anything you will have come across before so skip mass production and move away from the crowd with a Rough Cut jewel.
We love this Tallulah collar in Amethyst which with its multiple stones shows the true individuality of every single jewel.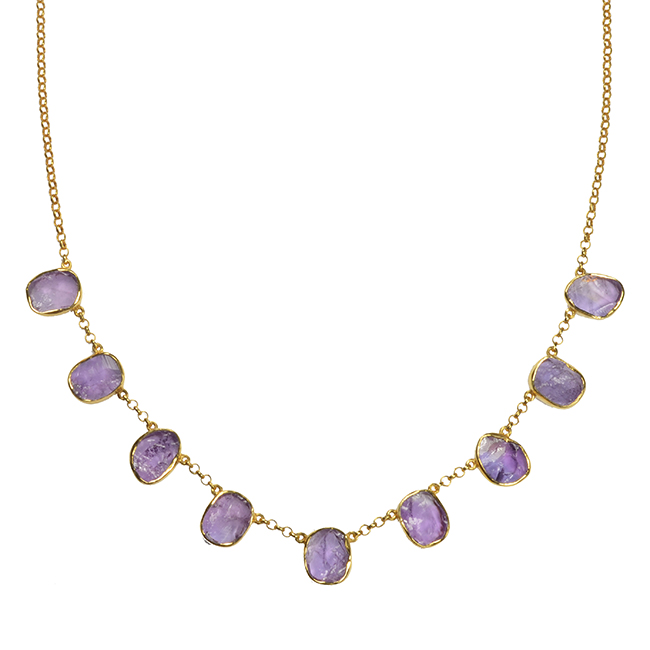 How should I wear Rough Cut Jewellery?
Rough Cut Jewellery makes a great statement piece so combine with a simple and elegant outfit to add real wow factor to your look. The Tallulah cocktail ring is one of our all-time favourites and you can't help but feel special in this knock out piece. Our latest edition to the collection is this Tallulah Starlight ring featuring a glorious Astrophylite stone which truly has an other worldly depth!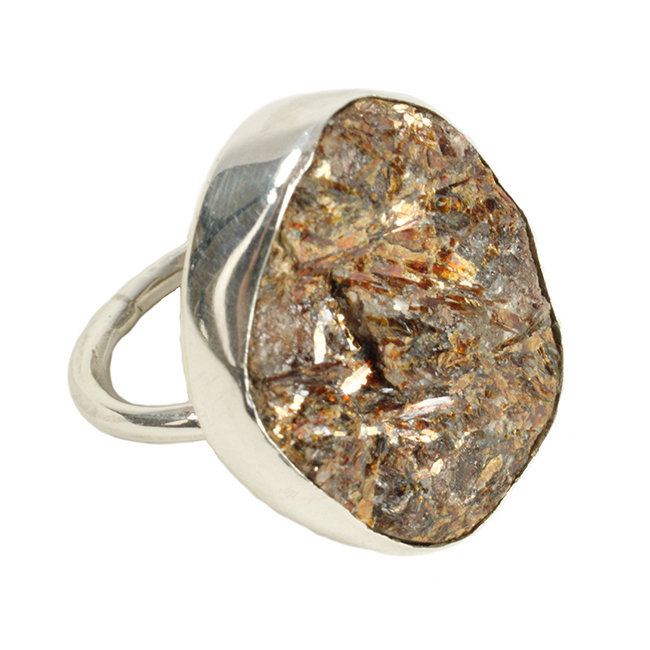 Looking for a little more subtlety from your Rough Cut gem? Try an elegant pair of studs or a simple pendent to dress up a clean work look or simple blouse. This new twist on an old classic is a great way to add a hint of Rough Cut into your everyday wear. Our deep and sumptuous Tallulah Tourmaline studs are the perfect easy to wear piece.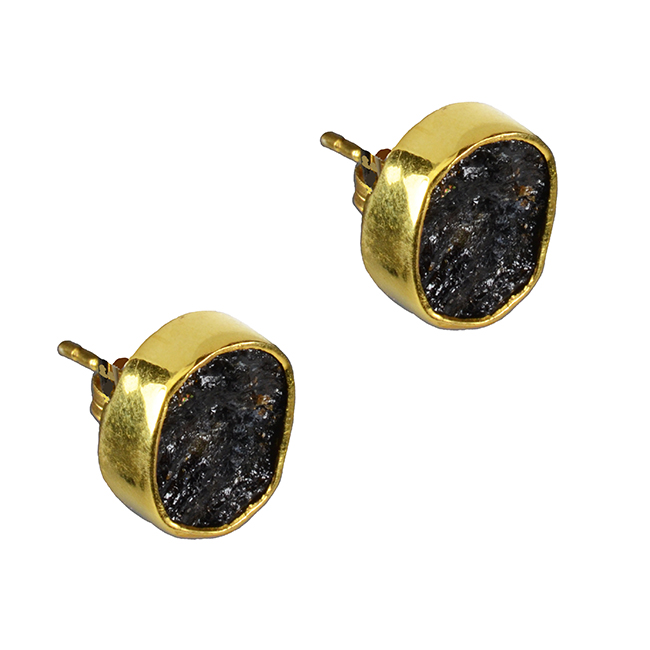 Tallulah Stud Earrings Black Tourmaline
Rough Cut jewellery provides a stunning contrast to a more traditional polished or cut stone. Mix the rough with the smooth for an individual and attractive clash of styles. Our Tallulah flower pendant combines a Rough Cut ruby with a beautifully faceted rose quartz to create a fresh feminine effect.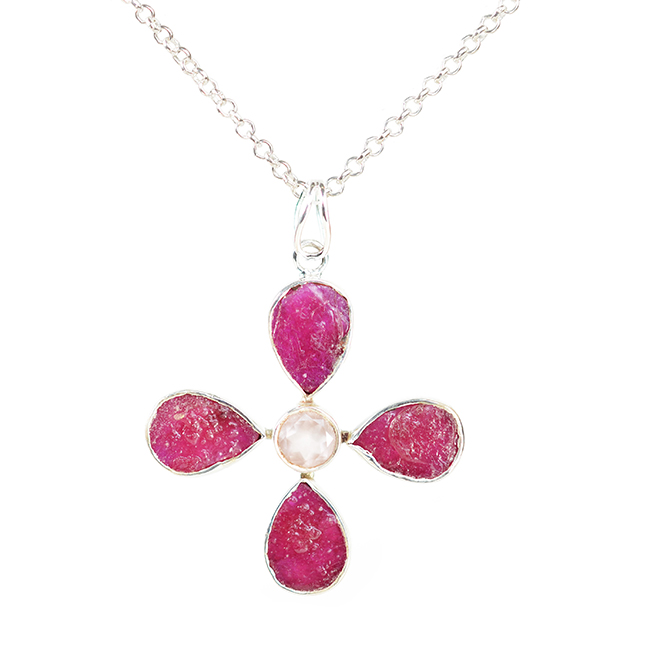 Tallulah Flower Pendant Rose Quartz and Ruby
Check out our fabulous Rough Cut Jewellery and find a piece that's just as unique as you or spoil someone special with an individual gift they can cherish.