Wedding Rings With A Difference.
What do you look for in the perfect wedding ring? Hopefully your wedding ring, will be a ring that you will wear for years and decades to come. Traditionally, wedding rings have been bands of either gold or platinum and plain to complement your engagement ring. But why shouldn't your wedding band include beautiful gemstones?
We have designed a small collection of Celebration Rings; these are simple in design, 14ct yellow gold with some stunning gemstones. I've handpicked these stones personally, choose from purple/blue tanzanite, orange Mandarin Garnet or maybe wonderful green Tsavorite Garnets. There is no reason why we shouldn't be a little more adventurous when choosing our wedding rings.
Our Celebration rings are perfect to mark other special occasions. They would make a wonderful 'push ring'. I love this phrase, when I had my first child, I was given a simple gold diamond ring and called it my 'Jasper ring' – the term 'push ring' hadn't been invented!
This Gold Celebration Ring Tanzanite, would make a lovely personal wedding ring for a bride born in December. It could also be used as a push ring to celebrate the birth of a December baby.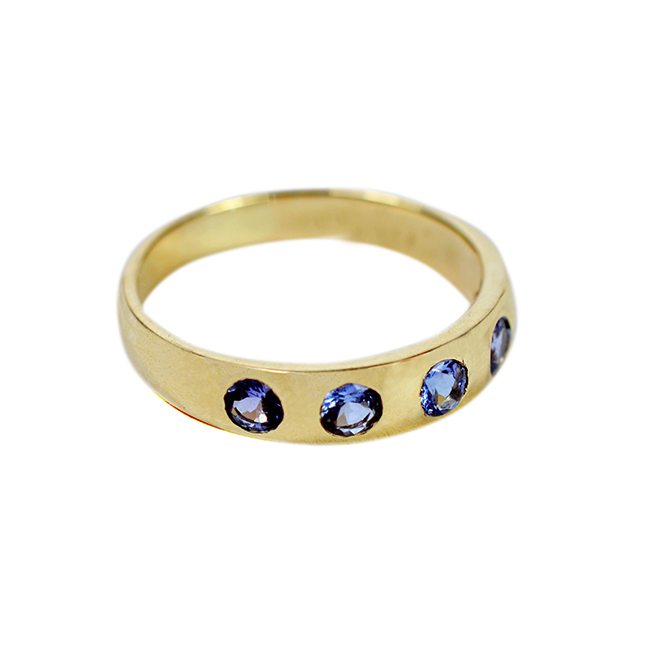 All our Celebration rings are handmade in our workshop. With no two pieces being the same, the number and size of the stones will in turn determine the width of the band. So if you decide to buy, or commission one of our rings you will know that it is as individual as you are.
I have thoroughly enjoyed hand picking the stones for this collection, who wouldn't want to spend hours looking at wonderful stones? The stones are faceted, flawless and the most amazing colours.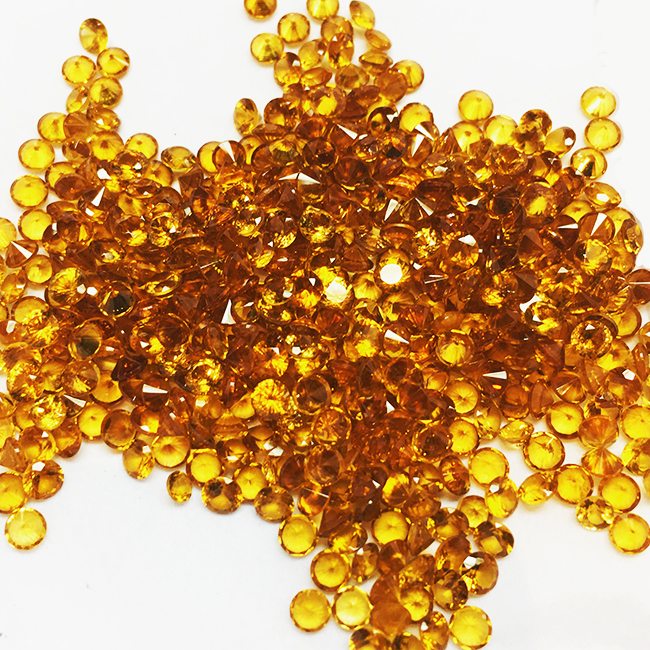 One of my personal favourites is the Tsavorite Garnet this wonderful vibrant green stone gives the more common Emerald a run for its money.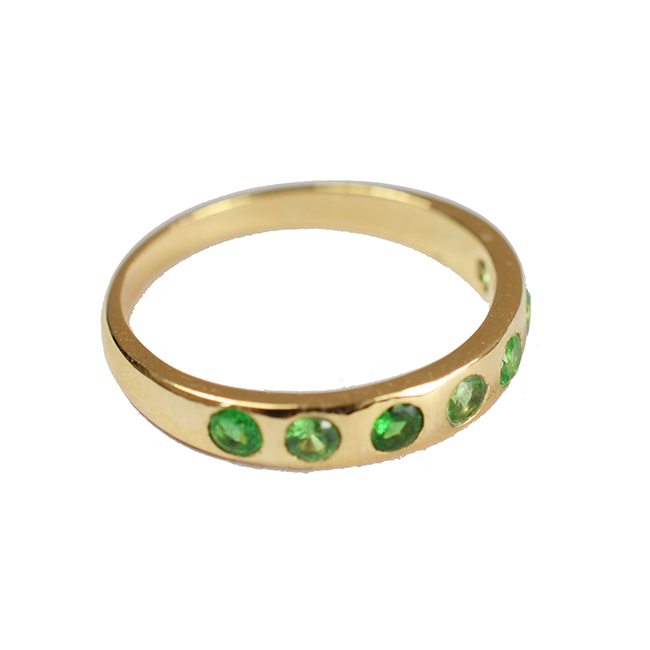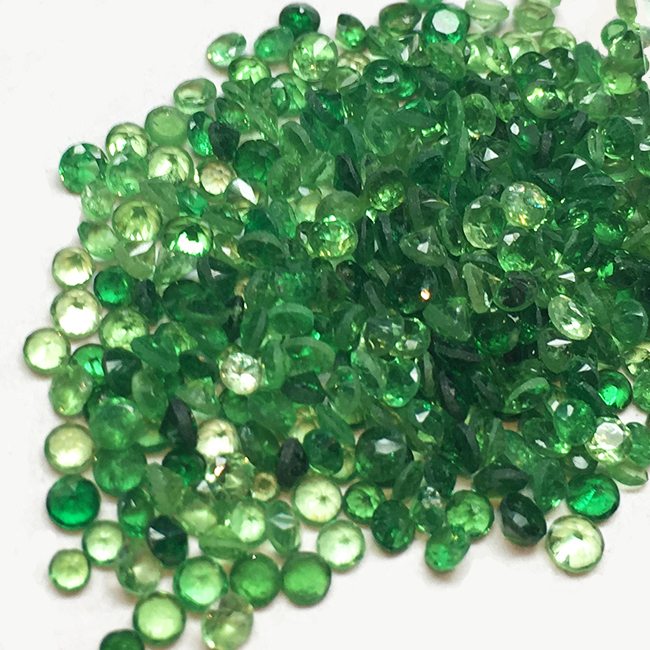 Juicy green Tsavorite Garnets, I had great fun picking out the stones I was going to use for my rings.
So if you would like a wedding ring with a difference, contact us. Sushilla X