Love for coloured stones Tanzanite, this semi precious stone is one of my personal favourites. The colour of this wonderful stone ranges from a subtle violet through to vibrant and dramatic blue with purple.
Tanzanite is one of the relatively new stones, having been discovered in 1967. One of the most interesting facts about Tanzanite is that it has only ever been found in one place. Most gemstones we are familiar with can be found in a number of different countries and even continents. Tanzanite is found in Africa's Rift Valley, 25 miles from the base of Tanzania's Mount Kilimanjaro. The stone was named by Tiffany & Co in New York after the country it was discovered in.
Tanzanite's scientific name was 'blue zoisite', this was after the Gemological Institute of America identified the new gemstone as a variety of mineral zoisite. Correct identification was also made by mineralogists at Harvard University and the British Museum. However Ian McCloud, a Tanzanian government geologist based in Dodma is credited with the first correct identification.
We first introduced Tanzanite to our collections a couple of years back. Tanzanite was included in our rough cut signature collection Tallulah. Each piece of jewellery in the Tallulah Collection has been handmade by our talented master-craftsmen.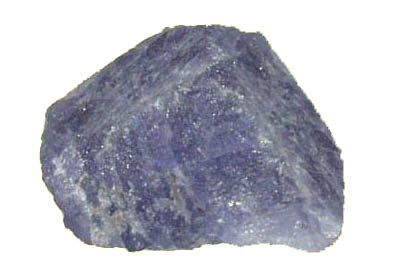 This stunning piece of Tanzanite was cut to our specification for inclusion in our handmade Tallulah collection.
Tallulah Earrings Tanzanite Aquamarine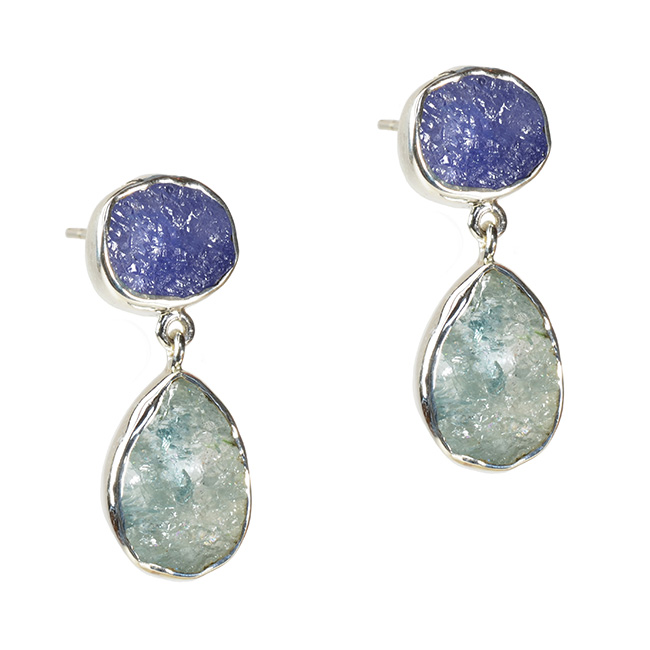 Here we have paired the violet blue with the pale rough cut Aquamarine gemstone, in our designer Tallulah Earrings.  Using rough stones in this way means that no 2 pieces will ever be exactly the same, so each piece will have it's own unique character.
Tallulah Bracelet Tanzanite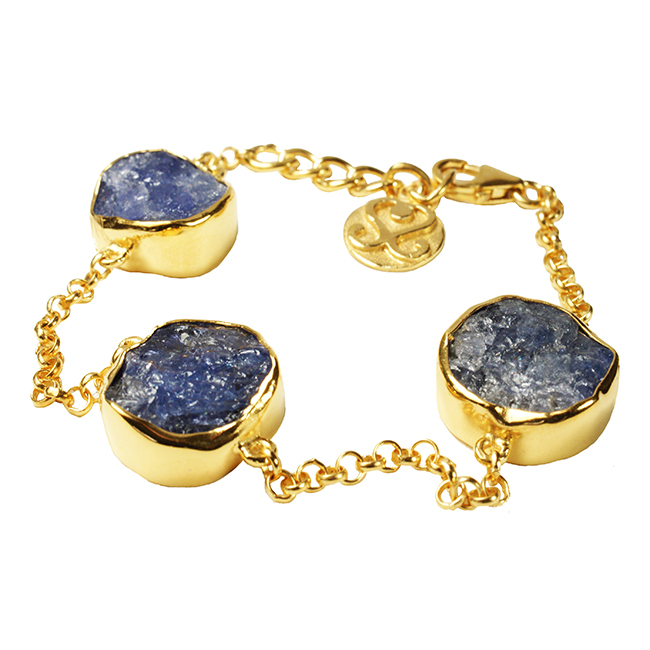 The handmade Tallulah Bracelet uses larger pieces of tanzanite, and again has a wonderful sense of uniqueness. The very nature of this semi precious stone in the rough, means that no two pieces can ever be identical.
Talitha Ring Tanzanite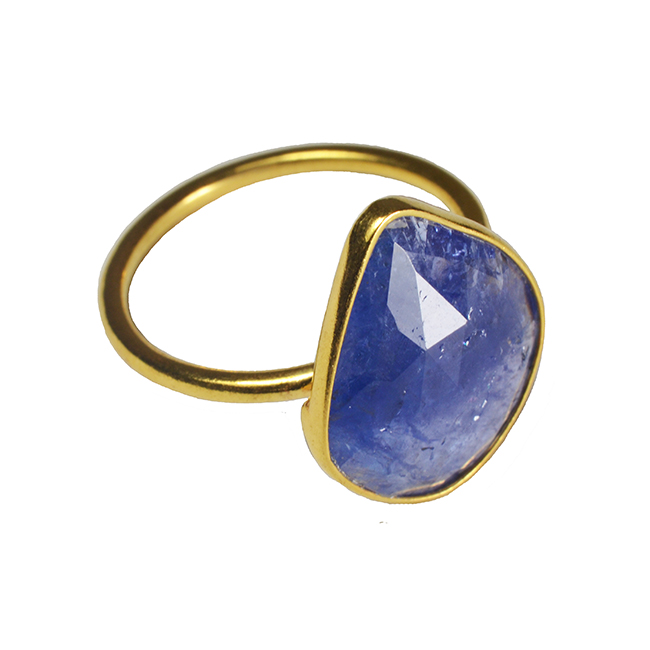 This ring from our designer Talitha Collection, showcases a lovely rose cut Tanzanite gemstone.
Talitha Bracelet Tanzanite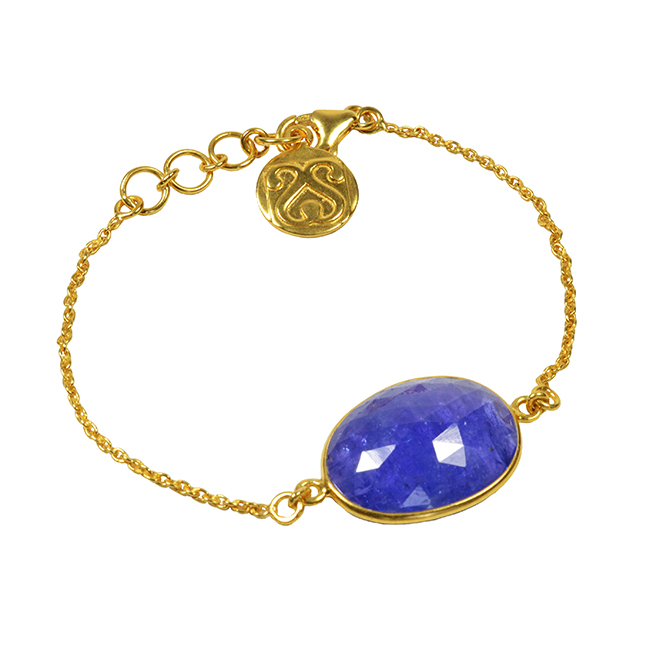 Talitha bracelet with a vibrant violet blue Tanzanite stone, what's not to love?!
Explore more.