Sushilla Talks About Her Fascination With Opal Jewellery
I have always been fascinated by opal jewellery. As a child, this stone, with it's unique play of colour, had me captivated. Yet it wasn't a stone that I was interested in using until I had been designing jewellery for a number of years. I think initially I associated it with slightly old fashioned Victorian/Edwardian jewellery. But of course there is no reason why one can't take a stone that was traditionally set in the past and give it a new look. The beauty of the Opal allows it to be used both as the main stone in a piece of jewellery, but also works well as the accent colour to many other gemstones.
Using opals in our Halo collection of rings allows me to spend time handpicking the prettiest opals, and then choosing the little faceted stones that surround the opal in a halo.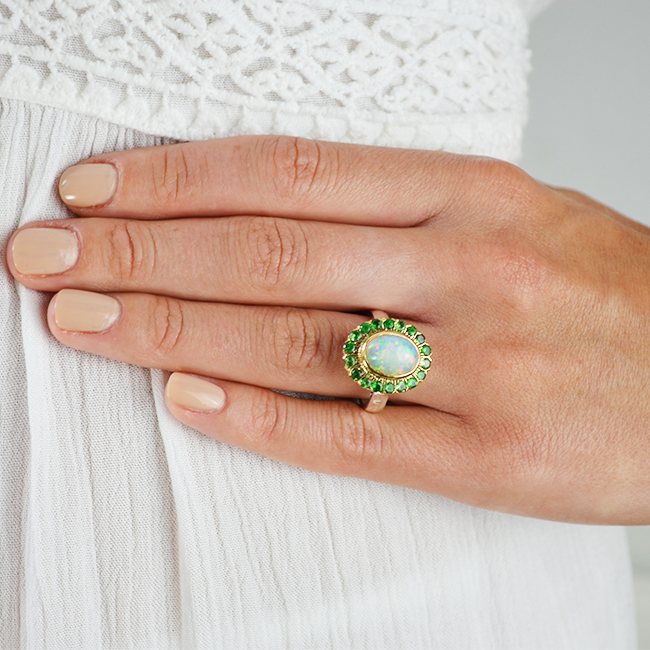 In the Middle Ages, opal was considered a stone that could provide great luck because it was believed to possess all the virtues of each gemstone whose colour was represented in the colour spectrum of the opal. It was also said to confer the power of invisibility if wrapped in a fresh bay leaf and held in the hand. Following the publication of Sir Walter Scott's  Anne of Geiersteini in 1829, opal acquired a less auspicious reputation. In Scott's novel, the Baroness of Arnheim wears an opal talisman with supernatural powers. When a drop of holy waters falls on the talisman, the opal turns into a colourless stone and the Baroness dies soon thereafter. Due to the popularity of Scott's novel, people began to associate opals with bad luck and death. Within a year of the publishing of Scott's novel in April 1829, the sale of opals in Europe dropped by 50%, and remained low for the next 20 years or so.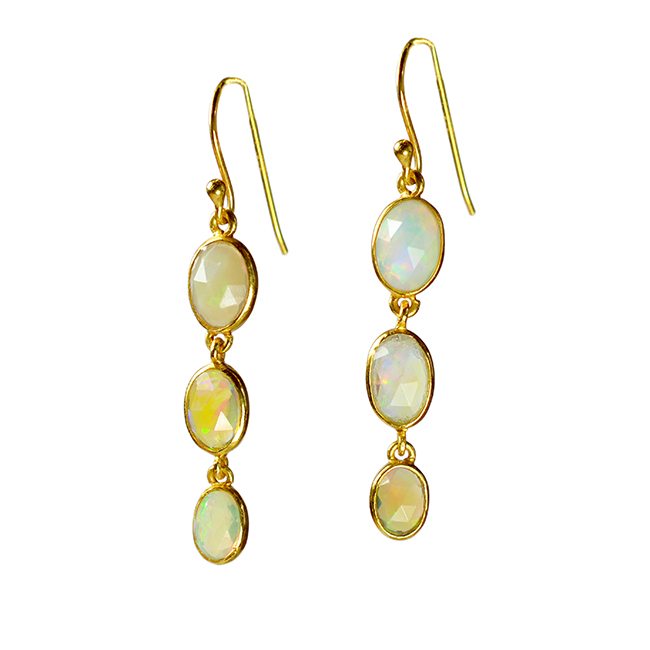 As recently as the beginning of the 20th century, it was believed that when a Russian saw an opal among other goods offered for sale, he or she should not buy anything more, as the opal was believed to embody the evil eye.
I wonder if some of the above is why opal jewellery seemed to go out of fashion for a while. I was told as a child that opal jewellery was bad luck for anyone who wasn't born in October. Maybe we are less susceptible to superstition these days. For me opals are a beautiful stone that deserve to be worn and enjoyed.
Opal is the birthstone for people born in October.